Beautiful: Living with the frenemy (Hardcover)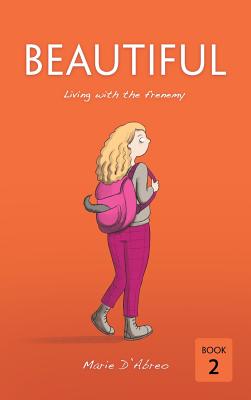 $25.64

Usually Ships in 4-7 Days
Other Books in Series
This is book number 2 in the Beautiful series.
Description
---
Book two of the Beautiful chronicles deals with the boomerang effect of the inner critic. The more you try to get rid of it, the more it comes back. Teen queen of anxiety, Lily, finds that getting closer to her crush stirs up her insecurities all over again - and she tries every trick in the self-help book to get back to happy. Beautiful: Living with the frenemy deals with themes of identity, self-worth and discovering who you really are, beyond the ups and downs of life.
Graphic novel. For ages 9 and up.
Lily soon finds out that going on a school camping trip comes with more than a few challenges. Bunking with an eclectic bunch of girls, hiking chop-busting trails, figuring out her crush's mixed signals... Even the toughest Girl Guide might wish she'd stayed home, doing her toenails and eating cupcakes. To make matters worse, just when Lily thought she'd seen through all its lies once and for all, her tormentor is back with a vengeance. Surely, she thinks, it's time to find a way to get rid of this bully for good.
--