When You Least Expect It (Paperback)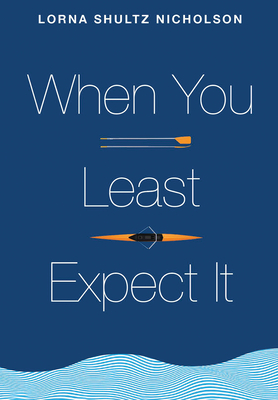 $14.95

Usually Ships in 4-7 Days
Description
---
Avid competitive rower Holly is seventeen. There is nothing she wishes for more than to compete in the Olympics. When she fails to make the rowing team that is going to Europe she is shattered. Her dream has exploded and she is left dealing with the disappointment. She is also confronting a new reality at home: she and her mother have moved in with her mother's boyfriend and his two sons. And then her mother announces she is pregnant. . . a situation she has been hiding from Holly.
This news is a blow to the close relationship Holly thought she had with her mother. And it provokes her to conceal secretly taking up training as a single-scull rower with a coach who has his own tragic story. And when Holly starts seeing someone who could become a significant romantic partner, she hides that from her mother as well. How long can you keep secrets like this? This page-turning story is enhanced by fascinating detail of what it means to be a competitive rower -- as well as an emotional core that is powerful and compelling.
About the Author
---
Lorna Schultz Nicholson is the acclaimed author of A Time to Run, Bent Not Broken, Born With and Fragile Bones. She lives in Edmonton, Alberta.