Hannah and Ariela (Paperback)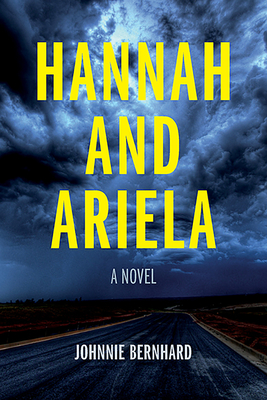 Description
---
When Hannah, a seventy-three-year-old widow, finds the semiconscious body of a fourteen-year-old Mexican national in a ditch along a remote central Texas road, she has no idea someone is watching. Not until the girl's brutal attacker arrives at Hannah's door in the middle of the night, threatening not just the girl's but Hannah's very survival. Ultimately the question of justice for a victim of human trafficking and the woman who helps her lies in the hands of a biracial border patrol officer and an unconventional small-town sheriff.
The I-10 corridor of Texas connects saints, demons, and victims as the ultimate question of life and death is decided by two strangers fate has bound together. They must make a hard choice in order to survive: either follow the law or follow their consciences.
About the Author
---
JOHNNIE BERNHARD is a fourth-generation Texan whose family home is one hundred miles from the Texas-Mexico border. It is with reverence for the cultural diversity of this land she wrote Hannah and Ariela, her fourth novel. Her previous publications include three award-winning novels: A Good Girl, How We Came to Be, and Sisters of the Undertow.
Praise For…
---
"In this tensely wired, swiftly paced story of human trafficking set beautifully among nuanced clashing cultures, author Johnnie Bernhard defines each character's motivation to portray the collision of opposing sides while casting a wide lens on a human atrocity. Hannah and Ariela is the story of one woman's bravery in rescuing another, only to rise phoenix-like into a newly defined, far-reaching life purpose."—Claire Fullerton, New York Journal of Books