Canyon of Danger (Goldtown Adventures #3) (Paperback)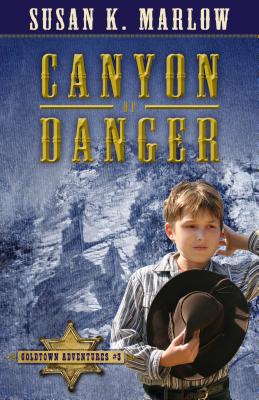 Other Books in Series
This is book number 3 in the Goldtown Adventures series.
Description
---
Jem Coulter's pa, the sheriff of Goldtown, is away on a trip to deliver a prisoner to Sacramento, and he has left Jem in charge of the ranch--along with Aunt Rose, that is.
No sooner is the sheriff gone then trouble starts--a dead calf, a mysterious stranger, and then Pa's horse, Copper, and his prize rifle are stolen. And Pa's deputies seem unconcerned.
Jem and his cousin Nathan find Copper's tracks end at a dark canyon up in the hills. Jem remembers an old Indian legend Strike-it-rich Sam is fond of retelling about people disappearing and no one ever seeing them again. What is the real story of the canyon of danger? Have thieves found the perfect hideout?
Readers ages 8 to 12 will be entertained by the adventurous spirit and historical lure in this fast-moving series that teaches about life in the post-Gold Rush days of 1860s California. Quick-paced plots and unforgettable characters make these books fun for the whole family.