Necromancing the Stone (Hardcover)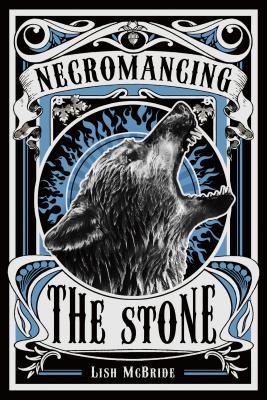 $16.99
Email or call for price.
Other Books in Series
This is book number 2 in the Necromancer series.
Description
---
With the defeat of the evil Douglas behind him, Sam LaCroix is getting used to his new life. Okay, so he hadn't exactly planned on being a powerful necromancer with a seat on the local magical council and a capricious werewolf sort-of-girlfriend, but things are going fine, right?
Well . . . not really. He's pretty tired of getting beat up by everyone and their mother, for one thing, and he can't help but feel that his new house hates him. His best friend is a werebear, someone is threatening his sister, and while Sam realizes that he himself has a lot of power at his fingertips, he's not exactly sure how to use it. Which, he has to admit, is a bit disconcerting.
But when everything starts falling apart, he decides it's time to step up and take control. His attempts to do so just bring up more questions, though, the most important of which is more than a little alarming: Is Douglas really dead?
About the Author
---
Lish McBride grew up in the Pacific Northwest and got her MFA in fiction from the University of New Orleans. Lish lives happily in Seattle with her family, two cats, and one very put-upon Chihuahua.
Praise For…
---
"Excellent"--School Library Journal
"...who could ask for anything more?"--Kirkus
"...the author has a clear sense of witty, dark humor."—VOYA
"Between the sparkling dialogue, the warm but fraught relationships, and the assured balance of hilarity and horror, readers will be thrilled to re-enter McBride's world." -- BCCB
Praise for Hold Me Closer, Necromancer:
A Morris Award finalist
YALSA Top Ten Best Fiction for Young Adults
[star] "With fine writing, tight plotting, a unique and uniquely odd cast of teens, adults, and children, and a pace that smashes through any curtain of disbelief, this sardonic and outrageous story's only problem is that it must, like all good things, come to an end." —Booklist, starred review
"[A] scary and irreverent romp." Publishers Weekly
"This quirky urban fantasy will compel fans of horror and supernatural romance—and heroic skateboarding slackers." —Kirkus Reviews
"Sam is the ultimate laid-back slacker who also happens to be smart, funny, sweet, and adorable. Every character in this book seems to live in the moment, offering sarcastic humor that lightens up the intense action and dark suspense. Hold Me Closer, Necromancer is entertaining, offbeat, hilarious, and flat-out fun. We loved it." —Justine Magazine