The Murder of Roger Ackroyd (Compact Disc)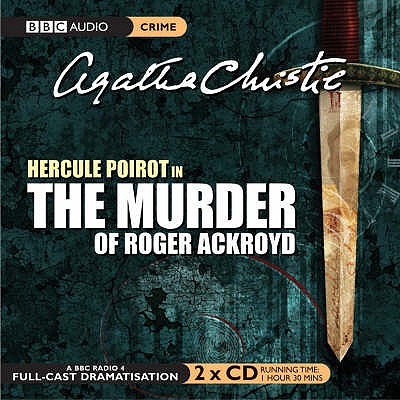 Description
---
This is the story that made Agatha Christie famous, and which was also one of her own favorites. It begins when the wealthy Mrs. Farrars is found dead of an apparent overdose, one year after the death of her husband. The villagers of King's Abbot are suspicious, for local rumor has it that she poisoned her husband and was in love with Roger Ackroyd. Was it suicide, brought on by a guilty conscience, or could she have been murdered? When Ackroyd is found stabbed to death the following day, there is little to go on. Anyone in the house could be the culprit Ackroyd's niece, Flora; Raymond, Ackroyd's secretary; or even Parker, the butler. The prime suspect, however, is Roger Ackroyd's stepson, Paton, who has disappeared and is known to have gambling debts. Luckily, one of the newest residents of King's Abbott, who has retired to the village to cultivate marrows, is none other than the redoubtable Monsieur Hercule Poirot. . . This ingenious mystery is brought to life with a full cast including John Woodvine, Diana Olsson, and Deryck Guyler.
2 CDs. 1 hr 30 mins.
About the Author
---
Agatha Christie was born in 1890. During the World War I she worked as a hospital dispenser, where she gleaned the working knowledge of various poisons. Her first novel was The Mysterious Affair at Styles, published in 1920, followed over the next six years by four more detective novels and a short story collection. However, it was not until the publication of The Murder of Roger Ackroyd that Agatha Christie s reputation was firmly established. In 1930 the sharp-witted spinster sleuth Miss Marple made her first appearance in Murder at the Vicarage. In all, Agatha Christie published 80 crime novels and short story collections. As her play The Mousetrap (the longest-running play in the history of the theater) testifies, Agatha Christie s detective stories are likely to appeal for a long time to come. Agatha Christie was awarded a CBE in 1956 and was made a Dame of the British Empire in 1971. She died in 1976."