Texas Gothic (Paperback)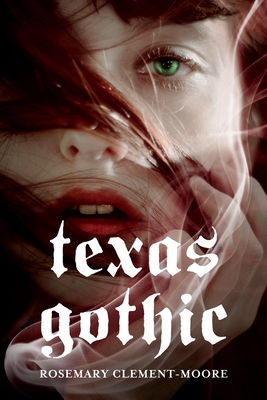 Description
---
Amy Goodnight knows that the world isn't as simple as it seems. She also understands that "normal" doesn't mix with magic, and she's worked hard to build a wall between the two worlds. Not only to protect her family, who are all practicing witches, but to protect any hope of ever having a normal life herself.
   Ranch-sitting for her aunt in Texas should be exactly that: good old ordinary, uneventful hard work. Only, Amy and her sister, Phin, aren't alone. There's someone else in the house with them--and it's not the living, breathing, amazingly hot cowboy from the ranch next door.
   It's a ghost, and it's more powerful than the Goodnights and all their protective spells combined. It wants something from Amy, and none of her carefully built defenses can hold it back.
   This is the summer when the wall between Amy's worlds is going to come crashing down.

A Kirkus Reviews Best Book of the Year

An ALA-YALSA Best Book for Young Adults

Praise for Texas Gothic:

[Star] "You can't get much more Nancy Drew. . . . This engaging mystery has plenty of both paranormal and romance, spiced with loving families and satisfyingly packed with self-sufficient, competent girls."--Kirkus Reviews, Starred

[Star] "Teens looking for a rollicking adventure filled with paranormal events, dastardly evildoers, and laugh-out-loud moments as Amy and Ben argue and snipe their way to love will adore this book."--School Library Journal, Starred

"The author mixes suspense, humor, and lots of local flavor. . . . The enjoyable sum is a lively teen ghost story with sex appeal."--The Horn Book

"A deeply affectionate rendering of Texas landscapes and legends combines with an appealing cast of well-developed characters to give texture to this well-plotted mystery; truly scary moments are balanced by the humorous bumbles of the awkwardly developing romance between Amy and Ben, as well as Phin's sublime cluelessness about the way her eccentricities appear to other people."--The Bulletin
About the Author
---
ROSEMARY CLEMENT-MOORE is the author of Prom Dates from Hell, Hell Week, Highway to Hell, Brimstone, The Splendor Falls, Texas Gothic, and Spirit and Dust. She grew up on a ranch in south Texas and now lives and writes in Arlington, Texas. You can visit her at ReadRosemary.com or follow her on Twitter @rclementmoore.
Praise For…
---
Starred Review, Kirkus Reviews, May 15, 2011:
"This engaging mystery has plenty of both paranormal and romance, spiced with loving families and satisfyingly packed with self-sufficient, competent girls."

Starred Review, School Library Journal, August 2011:
"It's hard to picture a successful merging of Texas ranching culture with psychic ghost-hunting and witchcraft, but that's what Clement-Moore has achieved in this novel laced with great characters, a healthy dose of humor, and a nod to popular culture...Teens looking for a rollicking adventure filled with paranormal events, dastardly evildoers, and laugh-out-loud moments as Amy and Ben argue and snipe their way to love will adore this book."