The Bad Mood and the Stick (Hardcover)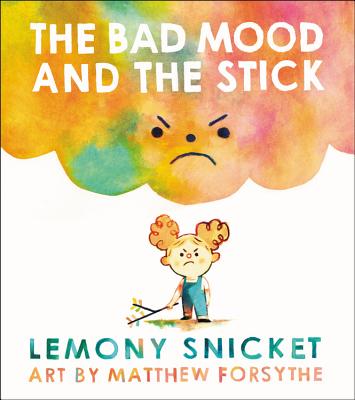 Staff Reviews
---
A girl named Curly is in a bad mood because she wants ice cream and her mother won't buy her any. She finds a stick, pokes her brother and - voila! - the bad mood is gone! But now, its moved on to her mother. The bad mood and the stick both make their way through town in a clever and engaging story that reminds us how our moods can affect those around us and that they eventually move on.
— Cathy
Description
---
New York Times bestselling author Lemony Snicket sheds light on the way bad moods come and go.
Once there was a bad mood and a stick.The stick appeared when a tree dropped it.Where did the bad mood come from?Who picked up the stick?And where is the bad mood off to now?You never know what is going to happen.
About the Author
---
Lemony Snicket is the author of the thirteen volumes in A Series of Unfortunate Events; several picture books, including The Dark; and the books collectively titled All the Wrong Questions. Matthew Forsythe is the illustrator of the New York Times Notable Children's Book My Name is Elizabeth and was the lead designer on the television series Adventure Time. He was born in Toronto and now splits his time between Montreal and Southern Ontario, where he designs and illustrates.