Anne of Green Gables (Oxford Children's Classics) (Paperback)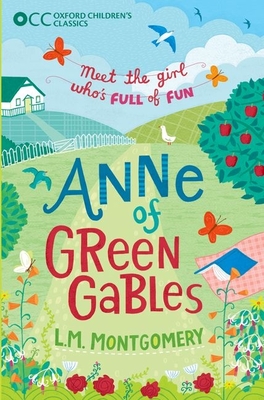 $9.95
Usually Ships in 1-5 Days
Description
---
Anne wishes her bright red hair was a beautiful auburn (not the green she accidentally dyed it). She dreams of pretty dresses and eating fancy cakes (made with all the right ingredients instead of the medicine she accidentally used). And she's determined to beat Gilbert Blythe to be top of the class (and doesn't care one bit how handsome he is). But most of all, she wants to stay at Green Gables forever, with her very best friend, Diana. Full of friendship, family, catastrophes, and romance; come and meet the girl who's full of fun
About the Series: Oxford Children's Classics presents original and unabridged stories that both children and parents love in beautifully designed editions. Included with each story are bonus materials, including reviews and reading recommendations, fun author profiles, quizzes, and more Embark on a whole new world of adventure with the classics.

About the Author
---
Lucy Maud Montgomery, known as Maud, was born in 1874 on Prince Edward Island, Canada, where Anne of Green Gables is set. Maud's mother died when she was just a baby and so Maud was brought up by her strict grandparents. She became a teacher, and although she didn't enjoy, it gave her lots of time to write. She had her first poem published at the age of 15, and went on to write hundreds of short stories, poems, and novels throughout her life. Anne of Green Gables was published in 1908 and was an immediate success. She died in 1942.