Evil Genius (Paperback)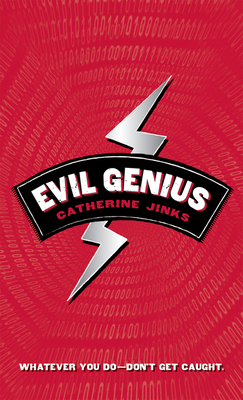 Description
---
Cadel Piggott has a genius IQ and a fascination with systems of all kinds. At seven, he was illegally hacking into computers. Now he's fourteen and studying for his World Domination degree, taking classes like embezzlement, forgery, and infiltration at the institute founded by criminal mastermind Dr. Phineas Darkkon. Although Cadel may be advanced beyond his years, at heart he's a lonely kid. When he falls for the mysterious and brilliant Kay-Lee, he begins to question the moral implications of his studies. But is it too late to stop Dr. Darkkon from carrying out his evil plot?
An engrossing thriller with darkness and humor, freaks and geeks, Evil Genius explores the fine line between good and evil in a strange world of manipulations and subterfuge where nothing is as it seems.
About the Author
---
Catherine Jinks grew up in Papua New Guinea and now resides in New South Wales, Australia. She is a three-time winner of the Children's Book Council of Australia Book of the Year award and has received the Centenary Medal for her contribution to Australian children's literature. Her popular works for young readers include the Evil Genius series, The Reformed Vampire Support Group, and the trilogy that began with How to Catch a Bogle.
Visit her website at www.catherinejinks.com.
Praise For…
---
* "As the complex deceptions that have shaped Cadel's life come to light, his emotional unraveling and awakening will likely engross readers."--Publishers Weekly, starred review

* "Jinks fills out the cast with brilliantly conceived friends and adversaries . . . Cadel rides right up there with Artemis Fowl as a sympathetic anti-villain."--Kirkus Reviews, starred review
* "Whiplash-inducing suspense writing will gratify fans of Anthony Horowitz's high-tech spy scenarios."--Booklist, starred review —