Emma (Paperback)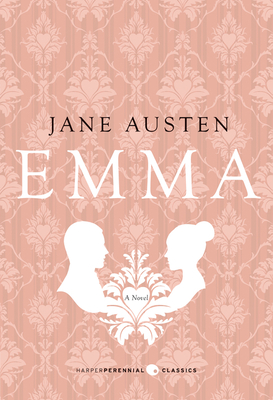 $15.99
Usually Ships in 1-5 Days
Description
---
Emma Woodhouse, handsome, clever, and rich…
Emma is also overly confident in her abilities as a matchmaker for the residents of Highbury in Jane Austen's widely beloved classic novel. Although convinced that she herself will never marry, Emma makes finding the perfect partner for her new friend, Harriet Smith, her most pressing project. It is a well-meaning endeavor that leads both women into a complex tangle of intrigues, misunderstandings, and conflicts of affection, especially after several new admirers come to the fore whose sights are maddeningly set on the wrong woman. Matters of the heart are never as simple as they seem.
Jane Austen's charming novel of love, friendship, and social grace is a timeless classic—as fresh, funny, and poignant as it was when first written.
About the Author
---
Born in 1775, Jane Austen published four of her six novels anonymously. Her work was not widely read until the late nineteenth century, and her fame grew from then on. Known for her wit and sharp insight into social conventions, her novels about love, relationships, and society are more popular year after year. She has earned a place in history as one of the most cherished writers of English literature.