Submitted by Blue Willow Dig... on Wed, 03/27/2019 - 11:53am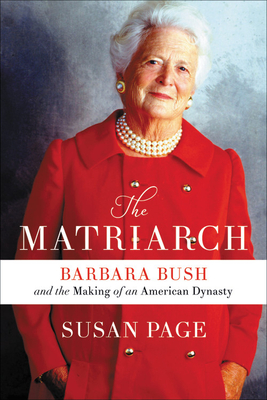 Journalist and biographer Susan Page has covered six different White House administrations and ten presidential elections through her work as the Washington Bureau chief of USA Today. She's uniquely positioned, then, to shed light on the lives and legacies of some of America's most interesting and important political figures. Her new book, The Matriarch, does just that—it's a compulsively readable look at a popular, poweful woman who holds a special place in the hearts of many Houstonians: Barbara Bush.
We can't wait to welcome Susan to the shop on April 8, when she'll sign copies of her book and visit one-on-one with readers and fans. Pre-order your copy of The Matriarch now, then check out our exclusive Q&A with the author. We touch on the former First Lady's childhood, her life in Texas, her penchant for a good murder mystery, and more.