Submitted by Blue Willow Dig... on Fri, 10/11/2019 - 1:32pm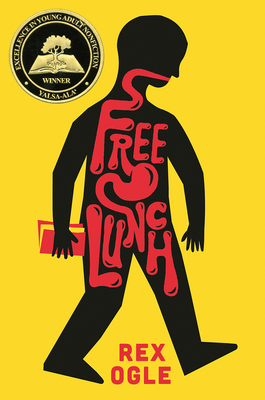 One more week until Tweens Read 2019! Our annual festival for middle grade readers is coming to Pasadena Memorial High School next Saturday, October 19, and we couldn't be more excited. Twenty-three terrific authors will be in attendance, including folks like Jason Reynolds, Julie Murphy, and Lincoln Peirce. It's one of our favorite days of the year, and we strongly encourage you to join us. Not only will you get to meet some of your favorite authors... but you'll discover a few new favorites, too. Like Rex Ogle! His debut middle-grade book, Free Lunch, is a candid and moving memoir about growing up in poverty. It's raw and honest, but also manages to be sweet and hopeful. In short, it's a wonderful book—a window, a mirror, and an all-around empathy machine.
Don't miss your chance to hang out with Rex and the rest of the Tweens Read authors next weekend. (Seriously, don't miss your chance: Rex used to write and edit comic books, is from Texas, and has a fantastic dog. He's a cool guy.) Fill out your Tweens Read registration, then hurry back and check out our exclusive Q&A with the author.