Submitted by Blue Willow Dig... on Sun, 01/26/2020 - 6:50pm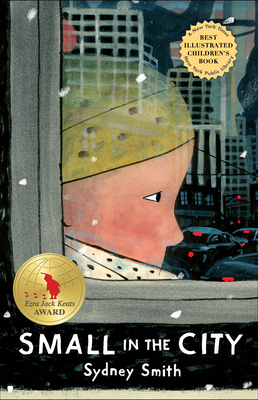 Friends, we'd love to tell you about Small in the City, a wonderful picture book by the talented illustrator (and now author) Sydney Smith. At first glance, the premise seems simple enough: A child navigates a city in winter and offers the reader advice about which streets to walk down and which places to avoid. But pay close attention, and you'll begin to realize that the child is speaking to someone in particular. There's a poignant narrative twist towards the end, and the whole thing is full of gorgeous, expressive art. In short, it's a very special book.
We're thrilled that Sydney is coming to Houston for our annual Bookworm Festival on February 1st, alongside eleven other wonderful authors and illustrators of picture books and books for emerging readers. Oh, and hundreds of eager young readers and their families! It's going to be a great morning celebrating literacy in the greater Houston area. You can pre-register for the festival now, or just show up on the day of. Either way, be sure to check out our exclusive Q&A with Sydney!