Submitted by Blue Willow Con... on Wed, 06/27/2018 - 9:40am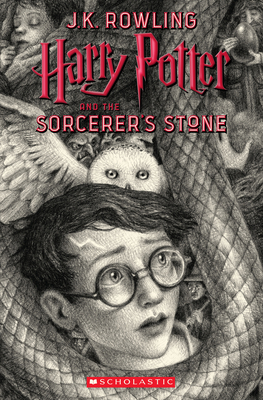 Twenty years ago this September, readers across the country felt the roar of a flying motorcycle, heard the soft cries of a mysterious child, and glimpsed a haughty tabby cat in the company of a strange old man in a robe. If you're anything like us, Harry Potter awakened an appetite you didn't even know you had—one for sprawling tales of magic and adventure and the kind of intricate, imaginative "worldbuilding" that's been imitated many times but very rarely equalled.
Scholastic is celebrating Harry's anniversary with a gorgeous new set of paperbacks designed by the inimitable Brian Selznick (available for purchase at your favorite West Houston bookstore, FYI). We're getting in on the action this Saturday at 3p.m., with a special anniversary party complete with trivia, costumes, and fun prizes. But perhaps the best way to celebrate Harry Potter is to recreate that special kind of magic you felt when you first read the books. And for that, you need books.