Submitted by blue willow con... on Wed, 01/05/2022 - 2:38pm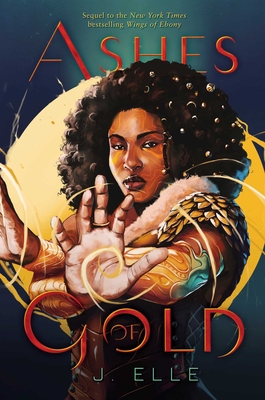 Houston's own YA superstar J. Elle returns to the shelves this month with Ashes of Gold, the epic finale of her bestelling Wings of Ebony duology. Friends, the book is going to knock your socks off, and we can't wait to share it with you soon — in fact, we're lucky enough to be hosting a virtual event with the author on January 12 to help celebrate its publication. J. Elle appear in conversation with fellow YA author Brigid Kemmerer, and we've been looking forward to it for months. There's more exciting news, too: If you buy your copy of Ashes of Gold with us before January 7, it will be signed and personalized by the author — who's also kicking in an exclusive bookmark!
We had the chance to catch up with J. Elle before our event and ask her a few questions about the new book, writing Houston, and what's next. Check out our conversation below — and we'll see you on the 12th!