Submitted by Blue Willow Con... on Wed, 08/22/2018 - 1:08pm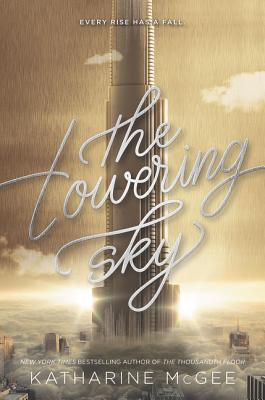 There are some authors we have the distinct joy of seeing again and again. Authors like Gabrielle Zevin, say, who has graced our shop on each of her book tours. We can hardly go three months without bringing Mac Barnett to the shop. Sarah Bird, Jennifer Mathieu, Katherine Applegate... the list goes on.
Houston's own Katharine McGee is one of those frequent Blue Willow fliers. We've hosted the launch party for each new release in her Thousandth Floor YA trilogy, those bestelling founts of primetime drama, glitzy glamour, and breathless romance. The final book in the series, The Towering Sky, comes out later this month. Which means that—you guessed it—we get to throw another launch party for this longtime friend of the store. (Not to mention a juicy pre-order campaign that you really shouldn't miss out on.)
August 29th is the date in question—we're looking forward to seeing you there. In the meantime, catch up with Katharine by reading our Q&A.