Submitted by blue willow con... on Thu, 09/09/2021 - 3:00pm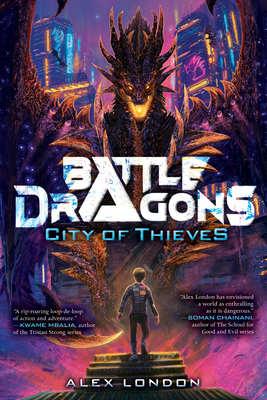 There's a new middle grade fantasy series that should soar to the top of your TBR pile: Battle Dragons, by bestselling author and friend of the shop Alex London. As Cathy puts it, the series hits "the sweet spot for middle grade fantasy: It's set enough in the real world to allow new fantasy readers an easy entry to the genre and the incredible world building draws fantasy fans in immediately." Plus, there's thrilling adventure, plenty of humor, and, well lots of dragons!
Suffice it to say, we're thrilled to be hosting Alex to celebrate the launch of book one, Battle Dragons: City of Thieves, on September 21. He'll appear in conversation with Kwame Mbalia, and you won't want to miss it. Until then, tide yourself over with our Q&A on the series below!