Submitted by Blue Willow Dig... on Fri, 03/27/2020 - 1:55pm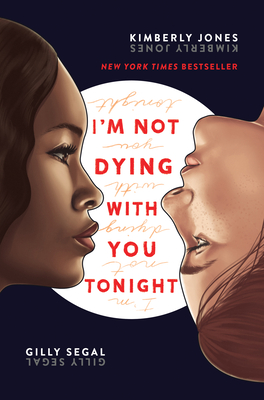 Friends, the current health situation has upended life here at the shop, and has reminded us that our top priority is always to keep our customers and staff healthy and safe. That's meant a lot of event cancellations and a lot of curbside pickup for the last two weeks. We're carrying on as well as we can, but we're still bummed beyond words that one of our event casualties was this year's TeenBookCon festival. To us, the festival is a joyful, life-giving day each year where we get to see a lot of hard work and planning pay off and connect thousands of young local readers with some of our very favorite authors.
Two of those authors—Gilly Segal and Kimberly Jones—have written an urgent page-turner of a debut that tackles big topics like race, privilege, violence, and coming together. I'm Not Dying With You Tonight is the story of Lena and Campbell, two very different girls from very different backgrounds, who are forced to rely on one another in order to survive a riot. We know it's not the same as attending a TeenBookCon panel, but we were able to ask Gilly and Kimberly a few questions about the book, what it's like to write together, and which books are on their nightstands. Read on!