Submitted by Blue Willow Dig... on Wed, 10/02/2019 - 3:44pm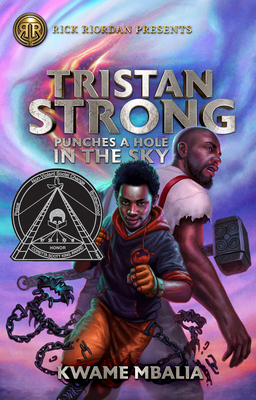 October is here, friends, and that means it's officially Tweens Read season at the shop. We've been busy prepping for the October 19th event, where you can meet all sorts of your favorite authors, like Jason Reynolds, Jon Sciezska, and Julie Murphy. It's also a great place to discover new favorites. One of the authors we're most excited to introduce you to is Kwame Mbalia, debut author of Tristan Strong Punches a Hole in the Sky. Friends, this is a great book. It's got humor, adventure, and heart, bound together with a dose of African mythology. If you don't believe us, just ask Rick Riordan—he's publishing the book through his new imprint, Rick Riordan Presents. So you know it's going to be a fun, sometimes-scary adventure you won't be able to put down.
Tristan Strong comes out on October 15th... why don't you celebrate by joining us at the Tweens Read festival and meeting the author just a few days later? You'll be able to ask questions, get your book signed, and maybe even convince Kwame to share a detail or two about the forthcoming sequel. In the meantime, check out our exclusive Q&A with the author.