Submitted by Blue Willow Con... on Sun, 12/29/2019 - 1:38pm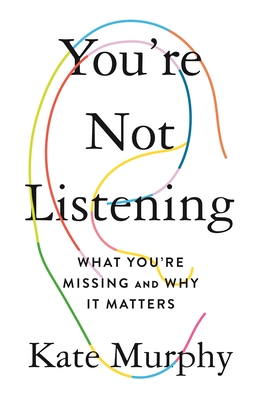 In her last newsletter of 2019, Blue Willow girlboss Valerie Koehler passed along seasonal wishes for time well-spent with friends, family, food, and laughter. But also with silence. Valerie wrote, "with silence comes a greater appreciation for the people around us."
It may seem an odd choice for this time of year, but it's something that's been on our minds a lot lately—ever since we finished You're Not Listening, by Houston author Kate Murphy. It's an enlightening read, and it grapples with some of the most serious communication questions we're facing today. Questions like this: How is that, in a world where digital technology makes it easier than ever to "connect," so many people are growing lonelier, less tolerant, and more isolated? We're so excited to be hosting the author here at the shop on January 6 to celebrate the book's release. We hope you'll join us for what we know will be a wonderful evening. In the meantime, check out this exclusive Q&A between Kate and Valerie.