Submitted by blue willow con... on Thu, 07/22/2021 - 3:09pm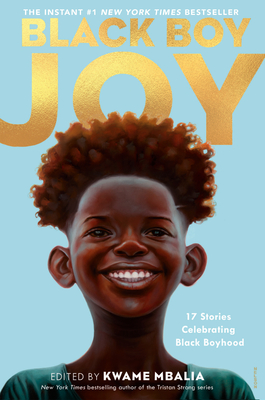 If you know Kwame Mbalia's bestselling Tristan Strong series, you know the author as a gifted storyteller who weaves heart, humor, and wonder into his work. So it's no surprise that you'll find all of those elements at play in the new anthology he edited, Black Boy Joy. The collection is a vibrant celebration of Black boyhood featuring stories from seventeen acclaimed Black male and non-binary authors (including one from Kwame himself). Simply put, the book is stunning—it's a marvelous testament to family, friends, and much-deserved joy, and it absolutely deserves pride of place on a bookshelf near you.
Read our Q&A with Kwame below, then get ready for our virtual August 4 event to celebrate the book's publication. Kwame will appear in conversation with his collaborators Jerry Craft, DaVaun Sanders, Varian Johnson, and Julian Winters—we can't wait!