Submitted by Blue Willow Dig... on Fri, 02/01/2019 - 10:39am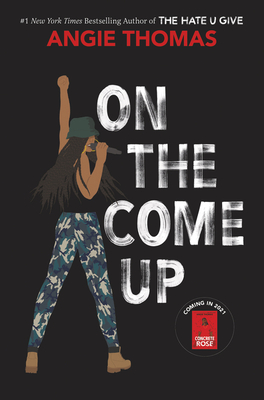 First things first, everybody. The incredible Angie Thomas, keynote speaker at TeenBookCon 2019, is back this week with her stunning sophomore novel. Friends, it's every bit as good as The Hate U Give, and it needs to go right to the top of your TBR pile. We don't care how long it's been since you were 16, or whether you know the first thing about hip-hop. Trust us when we say that you're going to fall for Bri Jackson and her story.
Now that that's taken care of, we'll show you the rest. For kids, we have a great picture book about an odd little dog and his killer accessories. Beyond that, Texas author Lynne Kelly has written a beautiful middle grade novel that has Katherine Applegate, and many others, singing praises—come see her at the shop on the 9th! The new graphic novel from Jerry Craft is worth your time, especially if you're into Gene Luen Yang or Raina Telgemeier. (And who isn't?)
For adults, take your pick: We have a well-drawn piece of historical fiction for fans of The Crown, a collection of short stories straight out of The Twilight Zone, and a multigenerational saga that's perfect if you liked Accordion Crimes or Bel Canto. Whatever you choose, happy reading—we can't wait to hear what you think.