True Crime, a Lobster, and an Epic Crush: Meet Our Mid-August Recommendations
Submitted by Blue Willow Dig... on Thu, 08/10/2017 - 2:05pm
The secret's out: Our staff loves to read, and we always count down the days 'til we can recommend our favorite books. Starting this month, we're publishing recent staff reviews on our blog. Somebody has to fill the void left by Michiko Kakutani, right? Consider it a fortnightly roundup of some of the best new books around.
Picture Books
Mr. Biddles by Kristine A. Lombardi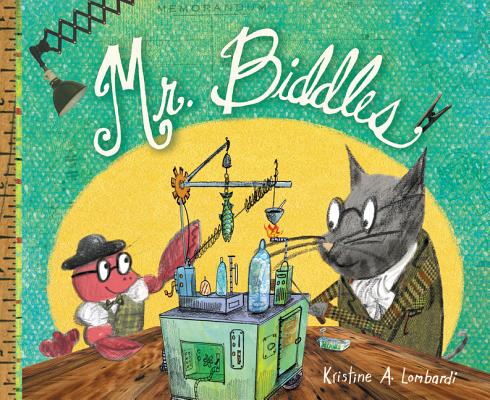 Mr. Biddles is a clever cat, who enjoys living alone and working on his inventions. A catnip diffuser and an imported sardine dispenser are his latest projects. Hobson the lobster arrives at his door one day, and they become fast friends, especially when Mr. Biddles realizes how useful his claws would be. And so begins an unexpected friendship.
—Cathy
Read if you like tales of unlikely friendship – think FROG AND TOAD or ELEPHANT AND PIGGIE.
Pass
if you can't stand cats. (You monster.)
Order Your Copy
on our website.
Nerdy Birdy Tweets by Aaron Reynolds and Matt Davies (Illustrations)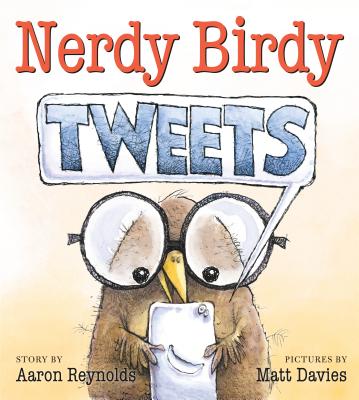 Best friends Nerdy Birdy and Vulture are back! When Nerdy Birdy discovers the new app Tweetster, he quickly makes hundreds of virtual friends, but with just one thoughtless post he almost loses his one real friend. A clever and comical lesson in friendship for ages 4 and older.
—Jennifer
Read for a searing indictment of the digital generation. (We kid.)
Pass
if you'd rather not even acknowledge the existence of Twitter.
Order Your Copy
on our website.
A Letter to My Teacher by Deborah Hopkinson and Nancy Carpenter (Illustrations)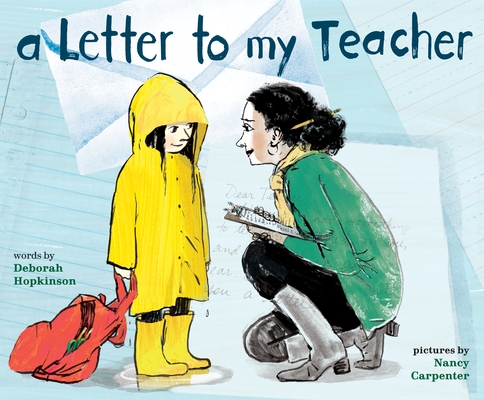 Pick up this lovely new picture book as you get ready to go back to school. It's written as a letter to a long-ago teacher by a student who was not the easiest child to have in class. In each hilarious instance, the teacher displays patience and humor, which clearly matters to the child. You may want to have a tissue handy as well, because this is truly a love letter to all the teachers in our lives.
—Cathy
Read if you want a sweet story to send your kids back to school with.
Pass
if you feel a little weepy around back-to-school time.
Order Your Copy
on our website.
Teen
Miles Morales: Spider-Man by Jason Reynolds
Miles Morales is a pretty typical teen who lives in Brooklyn and goes to the elite Brooklyn Visions Academy on scholarship. Oh, and he's the new Spider-Man. But things have not been going so well for Miles of late--his history teacher seems to be out to get him and he's got a crush on a classmate, but he can't seem to make a move on her. With his spidey-sense going haywire and his scholarship on the line due to some troubles at school, he's got to figure out his next move. Meet the latest teen superhero as only Jason Reynolds could write him. Best for grades 7 and up.
—Lisa
Read because Jason Reynolds is the coolest.
Pass
if you don't really get the whole superhero craze.
Order Your Copy
on our website.
The Epic Crush of Genie Lo by F.C. Yee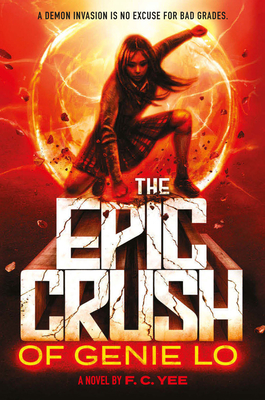 All high school student Genie Lo wants is to do well at school and discover the fast track to Harvard. When transfer student Quentin appears in her homeroom, it all starts to go wrong. Quentin speaks oddly and has no sense of how things work in high school. It turns out that he's the Monkey King of Chinese legend and Genie is his secret weapon against the demons who have escaped from Diyu, the Chinese hell. This hilarious story successfully combines Chinese folklore with the all too familiar stresses facing high school students. Here's hoping for a sequel! Best for grades 8 and up.
—Cathy
Read because Genie Lo is the female, Chinese Percy Jackson you never knew you needed.
Adult Nonfiction
Killers of the Flower Moon by David Grann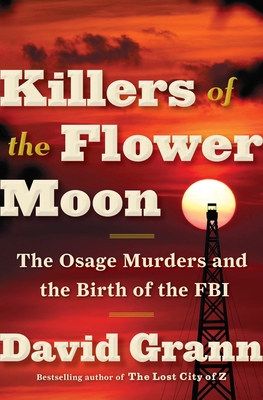 When oil was discovered in Oklahoma in the 1920s on land owned by the Osage tribe, the royalty checks made the Osage wealthy. In this true crime story, the author focuses on several Osage families whose members benefited from this new wealth and then started dying under mysterious circumstances. When local investigators couldn't solve the murders and, in some cases, were killed themselves, the crimes caught the attention of the FBI in Washington and the department's young new director, J. Edgar Hoover. But it was a former Texas Ranger, Tom White, who managed to figure out what connected the crimes and identify the mastermind responsible. Of course, it was all about the oil money.
This is a good piece of historical investigation that blends several topics related to the murder mystery: treatment of Native Americans, life on the newly "civilized" frontier, development of forensic techniques, and a bit about the FBI. The story is well-told and will appeal to those interested in the history of the American West as well as those who like real-life mysteries.
—Alice
Read for a fascinating true story every bit as engrossing as the works of Erik Larson.
Adult Fiction
Girl in Snow by Danya Kukafka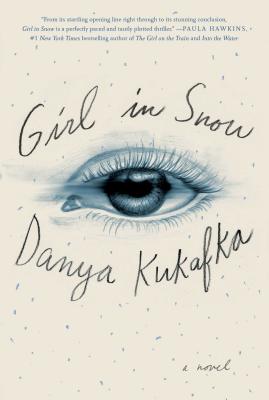 A Colorado foothills town is reeling from the death of a popular teenager. She is found at the neighborhood playground and foul play was definitely involved. Three characters narrate this stunning drama. Cameron, a classmate, is a peeping tom with definite problems. His father is gone and his mother is barely holding it together. Jade, a goth girl, lives with an abusive mother. Russ is a policeman who worked with Cameron's dad before he took off. Each narrator breathes life into the town with secrets, hostility, and quiet desperation. I loved it.
—Valerie
Read if you're a fan of Anne Tyler or Kate Atkinson.
Pass
if you're not a big fan of murder mysteries.
Order Your Copy
on our website.