Stephanie Garber on Walking the Line Between Real and Imaginary
Submitted by Blue Willow Dig... on Tue, 02/27/2018 - 10:38am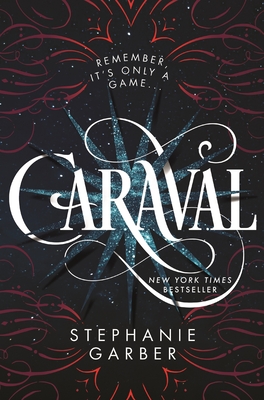 Ever since Stephanie Garber's Caraval came out at the start of last year, we've been eager to hear more from this exciting voice in young adult fantasy. Caraval is an immersive and sweeping novel that's perfect for members of the Night Circus crowd or those who always wanted to attend Beauxbatons. The sequel, Legendary, lives up to its name. It picks up where the first book left off, upping the stakes along the way—but you'll have to wait until the end of May to read it.
In the meantime, we're very excited to welcome Stephanie to this year's TeenBookCon on March 24, where she'll be joined by 25 more of the best authors of teen and young adult fiction. We caught up with Stephanie for a short Q&A below—read on, then snag a copy of Caraval from our website before TeenBookCon rolls around—Stephanie and the other authors will meet and greet fans and sign books at the end of the day.
---
Legendary comes out in May. Can you tell us a little about what's next for Tella and Scarlett?
I don't want to give away too much about the book, but I will say there is a new villain, who I can't wait for readers to meet. The book is also from Tella's perspective, and I'm really excited for readers to get to know her. I think Tella is surprising and fun—she sees the world very differently than her sister, Scarlett— and I hope readers love her as much as I do.
Your worlds play with the fine line between what's real and imaginary. When writing, do you always know what's what? Or do you discover the story as you go?
This is a great question! When I wrote Caraval I really wanted to be surprised. So when I was first drafting I didn't know what was real and what was just part of the game. For that book I really tried to place myself in Scarlett's head and experience the adventure with her. But for Legendary I took a completely different approach. I did know what was real and what wasn't the entire time. The only thing I didn't know was what decisions some of my characters would make throughout the book, particularly at the end. I really wanted to set up a situation where my characters were faced with genuine choices, so that I could be surprised by the ending, and I hope readers will be surprised as well.
Like Scarlett, you have a younger sister. How did your relationship with your sister inspire Scarlett and Tella's relationship in the books?
I love my sister. She's my best friend and we have been very close for years. Tella and Scarlett are not fictional depictions of my sister and me, but I definitely put pieces of our relationship in these books. I think the love Scarlett and Tella feel for each other comes from the love my sister and I have. And like my sister and me, Scarlett and Tella are very different from each other, but one thing they always have in common is the lengths they would go to for each other. I'm not sure I could have written sisters like that if I didn't have such a wonderful and amazing sister.
In many ways, Tella seems like the quintessential bold, rebellious action/adventure heroine. Scarlett, meanwhile, is a little more rigid at the start of Caraval, even worn down. Was it important for you to give your main character a lot of room to grow and develop? What was it like to balance the two girls against one another?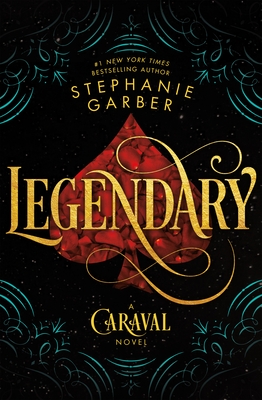 I think giving your characters room to grow and develop is critical. I believe plots are like roads. They provide a path for characters, but they don't move characters forward. I think growth and change is what really moves characters. I see every choice my characters make as adding more to their development—or sometimes taking away from it. So I think in order for a story to really feel as if it's a living, moving thing, characters need room to grow and develop.
What are you reading?
I'm always reading multiple books, but the book I'm currently in the middle of is Grim Lovelies by Megan Shepherd. It's a gorgeous and original modern-day fairy tale, and I'm staying up way too late every night to sneak in pages. It comes out this fall and if you love fantasy, magic, fairy tales, or Paris, I definitely recommend adding it to your TBR.
Books:

$18.99

ISBN: 9781250095251
Availability: Usually Ships in 4-7 Days
Published: Flatiron Books - January 31st, 2017
The acclaimed New York Times bestseller! Welcome, welcome to Caraval—Stephanie Garber's sweeping tale of the unbreakable bond between two sisters. It's the closest you'll ever find to magic in this world...

---

$19.99

ISBN: 9781250095312
Availability: Usually Ships in 4-7 Days
Published: Flatiron Books - May 29th, 2018
The instant #1 New York Times bestseller! Stephanie Garber's limitless imagination takes flight once more in the colorful, mesmerizing, and immersive sequel to the bestselling breakout debut Caraval...

A heart to protect. A debt to repay. A game to win.

---