Book Bites: We Love the Truly Devious Woman in the Window
Submitted by Blue Willow Dig... on Fri, 01/05/2018 - 2:19pm
Welcome to our first round-up of staff reviews in 2018! The holidays are always a great time to get some cozy reading in, and we certainly did. The new year has a lot of wonderful titles in store for you, and we're very excited for the upcoming author events and reading festivals.
Come meet author Matt de la Peña and illustrator Loren Long of Love at the Bookworm Festival on February 3rd. Love is one of the most stunning picture books we've ever come across, and we know it's going to have a special place in your home. Also on the docket: The intrepid Maureen Johnson will be at TeenBookCon on March 24th — check out her latest, Truly Devious, an awesome mystery that we couldn't put down. Of course, there's more magic below. Happy reading!
---
Ages 4-8
Love by Matt de la Peña; Illustrations by Loren Long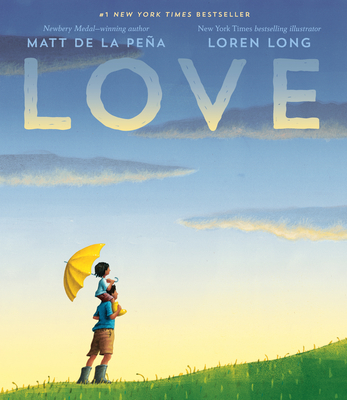 From the start of this treasure of a picture book, Newbery-winning author Matt de la Pena explores and celebrates the many ways that love lives in all of us. Paired with Loren Long's gorgeous, evocative images, this is a book for every family, for every home, for every library.
—Cathy
READ because this is going to be one of the best picture books of the year, not to mention a personal favorite.
PASSing is not an option!
Order your copy on our website.
Meet the author and illustrator at Bookworm Festival this February—they're delivering the keynote address!
Ages 6-9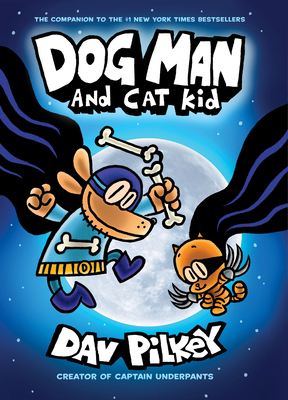 The newest entry in the Dog Man series is here! All the major players return and Petey is up to no good once again. It's Pilkey's storytelling that's the highlight here. Full of asides for both kid and adult readers, Dog Man and Cat Kid is another great graphic novel for kids of all ages.
—Cathy
READ to continue the exciting Dog Man saga.
PASS if you're not much for graphic novels.
Order your copy on our website.
Ages 8-12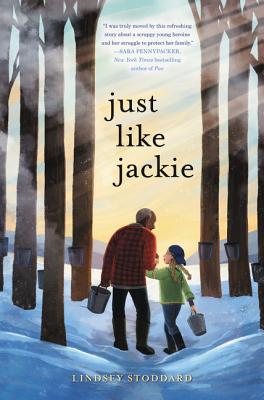 Robinson "Robbie" Hart has big problems for an eleven-year-old girl: although she tries to emulate her namesake Jackie Robinson, she struggles with anger issues; her grandfather won't speak of her mother; and lately her grandfather is grappling with memory issues. Fearful she will never learn her family history and that she could lose the only family she's ever known, a school assignment brings both angst and comfort to Jackie's life. A sensitive and powerful story about difficult topics and the true meaning of family for 4th-7th graders.
—Jennifer
READ for a meaningful story, perfect for middle graders.
PASS if this doesn't sound like a home run for you.
Order your copy on our website.
Ages 13-18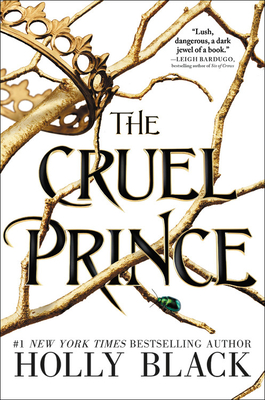 Jude Duarte is a human, stolen away to the land of Faerie-—along with her twin sister Taryn and older sister Vivienne—at a young age. Though she misses her old life, she and Taryn have come to see Faerie as their home. While no one is happy about their mortal presence in the magic land, Taryn hopes to find her place in Faerie by marrying one of the Folk, while Jude practices daily to become a knight. But just because they are under the protection of their guardian, Madoc, does not mean that Faerie is a safe place for mortals, especially as the throne changes hands. Loyalties and alliances shift and break as each character must decide what kind of a future they want to live in, and what they are willing to sacrifice to see it come to pass.
—Madeline
READ to embark on an exciting fantasy adventure.
PASS if fantasy isn't your cup of potion.
Order your copy on our website.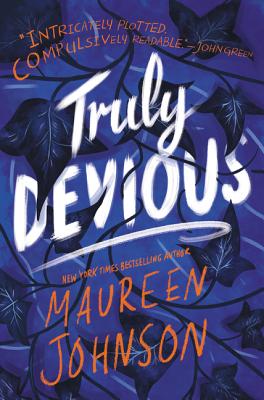 True crime fan Stevie Bell begins her freshman year at Ellingham Academy, a private school that's the site of one of the greatest unsolved crimes in history. Ellingham's curriculum allows for "playful learning" and independent study, allowing Stevie to try to solve the original crime. Her new classmates have secrets of their own and when another crime occurs, Stevie finds herself solving two cases at once. A well-done mystery full of plenty of tension and Johnson's signature observational humor. Bravo! Best for grades 9 and up.
—Cathy
READ, because Maureen Johnson is awesome, and this new release is very Agatha Christie.
PASS if you... don't like Agatha Christie…??
Pre-order your (signed) copy on our website and score an exclusive Maureen Johnson Detection Club sticker!
Don't miss your chance to meet the author at this year's TeenBookCon!
Adult Fiction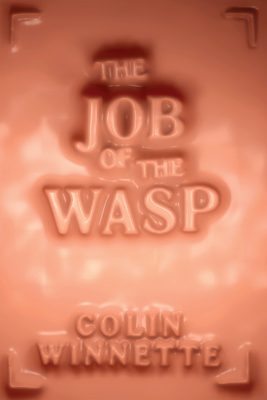 A boy with no past arrives at an orphanage where his hope to get three squares a day and possibly an education is stymied by some bizarre and mysterious events that he tries to figure out with rational—and possibly unreliable—analysis. When he and another boy, who have been sent to work in the gardens, uncover the corpse of a teacher, the heretofore Lord of The Flies-esque story careens off in the direction of the best gothic mysteries. Even as the narrator falls victim to conspiracies he doesn't understand, his storytelling is sophisticated, his analysis well-thought out and amusing at times, and the complex events lead to a strangely satisfying denouement. Readers who enjoyed David Mitchell's Slade House and Patrick DeWitt's novels will doubtless find The Job of The Wasp a highly entertaining read. Recommended for those who like the unusual and quirky.
—Alice
READ if you enjoyed Slade House and other quirky, gothic mysteries.
PASS if you prefer your mysteries unsolved.
Order your copy on our website.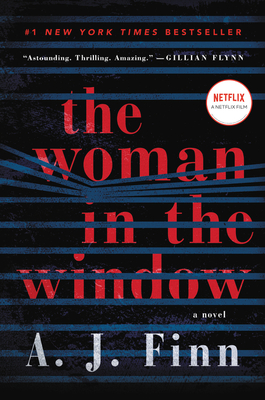 Dr. Anna Fox, a former child psychologist, is agoraphobic. She cannot leave her house, but that doesn't stop her from spying on her neighbors. When new neighbors move in, something is immediately very wrong at their house. Anna has a pill and drinking problem, so when she witnesses a murder, no one believes her. Intertwined with her love of classic mystery movies (so many references), we don't know who to trust. Even Anna. Great twisty fun!
—Valerie
READ for an exciting, twisty tale.
PASS if you don't need another incentive to spy on your neighbors.
Order your copy on our website.
Adult Nonfiction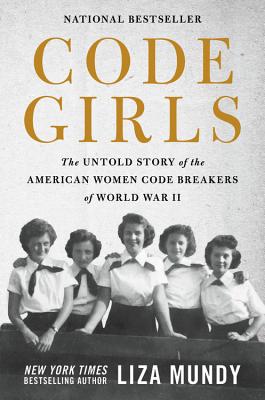 Code breaking is tedious, mind-numbing work. Writing about the process could also be tedious, but Mundy gives us a very accessible discussion of code creating and code breaking, embellished with the personal stories of the spunky women who went to work for the U.S. armed forces to support the war effort in the early 1940s. It's a fascinating behind-the-scenes look at a side of the war that was kept quiet for decades. Code Girls also provides a good picture of the status and roles of women in mid-20th century America. Smart college grads had to endure discrimination and exploitation that women today wouldn't dream of accepting. Good cultural history; recommended.
—Alice
READ if you loved Hidden Figures or Rise of the Rocket Girls.
PASS… if you've already read it.
Order your copy on our website.