Book Bites: Walking, Pitching, Scooping, Theorizing, Endling
Submitted by Blue Willow Dig... on Mon, 04/30/2018 - 11:27am
Warm weather is here, and we've got summer on our minds. That means books about baseball, books about ice cream, and books about the great outdoors—both in our own world and in a sweeping new fantasy realm from the mind of Katherine Applegate. Plus, Valerie knows the perfect action-packed literary thriller to take to the beach. Remember, nothing blocks harmful UV rays like holding a book in front of your nose. Reading: It's good for your health.
---
Ages 2-5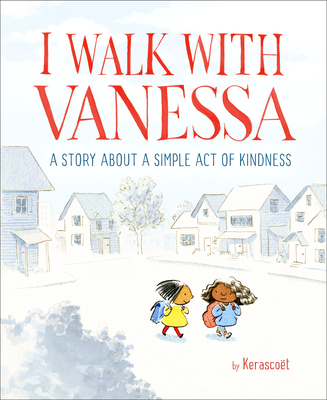 In this wordless picture book, Vanessa is a new girl at school who is bullied on her way home. A girl in a yellow dress witnesses the incident and feels sad and powerless. When she wakes up the next morning, she has an idea and heads to Vanessa's house to walk her to school. As the two girls head to school, they are joined by more and more children until the page is filled with a mass of smiling children, save the puzzled bully. A powerful message of kindness, even for the littlest readers.
—Cathy
READ for an uplifting story about the world-changing power of small acts of kindness.
PASS if you know someone who needs your help right now—but come back to this one later.
Order your copy on our website.
Ages 4-8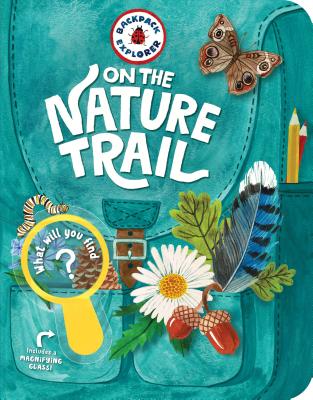 Filled with everything from art projects to fun animal facts, this handy book is perfect for your young explorer this spring. It includes a small magnifying glass and a create-your-own pull-out map—take this one along on a hike through one or more of Houston's many trails.
—Valerie
READ to inspire your inner scientist.
PASS if you're deathly afraid of spiders. And worms. And also trees and clouds and flowers. (We suggest therapy.)
Order your copy on our website.
Ages 8-12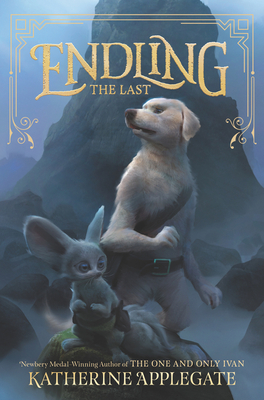 As dairnes go, Byx is fairly unremarkable at first blush. But when her pack is hunted down and killed, she grows concerned that she's the last of her species. So begins her hero's journey, which is jam-packed with memorable fantasy characters, uneasy alliances and peculiar friendships, and a heaping serving of derring-do. Applegate guides the plot along with deftness and grace. (You'll soon forget that there was ever a time that you didn't know what a wobbyk is.) She gives us lush, rich descriptions when they're called for, and she knows when to step back and let a few well-chosen words speak volumes. Through it all, she delivers a clear call for fairness, compassion, and ecological stewardship. Another winner from the author of The One and Only Ivan and wishtree. Best for grades 3 and up.
—Noah
READ because it's the latest from Katherine Applegate. Obviously.
PASS (verb), as in: "You shall not pass."
Order your copy on our website.
Meet the author (!!!) when she visits the store on May 5.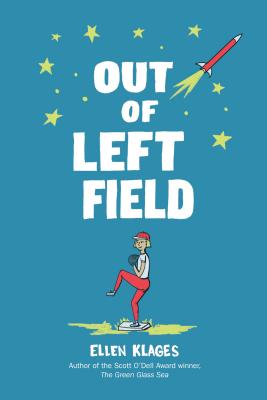 K.C. Gordon is the best pitcher in the neighborhood, able to float a wicked knuckleball past all the middle-school Mickey Mantles. She's also a girl—the K in K.C. stands for Katy. That spells trouble for the local Little League chapter, which forbids Katy from ever taking the field. Not one to give up easily, Katy starts a quest to prove the coaches wrong—and discovers a rich and inspiring history of women in baseball along the way.
By setting her story in San Francisco in the late 1950s (just as the Giants were coming to town), Ellen Klages is able to weave in broader themes of racism and sexism, as well as plenty of period history. The setting also serves as a rallying reminder: It's been 60 years since Katy's time, and no Major League-affiliated baseball team, from the big leagues down to the lowest rung of the minors, has ever had a woman on their roster. Here's hoping that more than a few young readers finish this book determined to change that. Best for grades 3 and up.
—Noah
READ this for more of the same nostalgia and inspirational spirit that makes A League of Their Own so darn good.
PASS the crackerjack, please.
Order your copy on our website.
Ages 13-17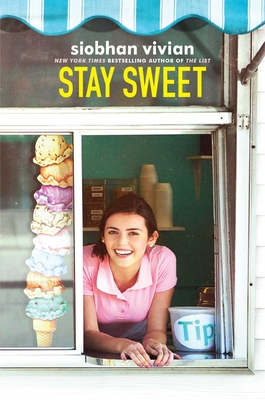 Meade Creamery has operated in Sand Lake since 1945 and employs only local girls. Amelia is thrilled to learn that she's been named head girl, but on the first day of summer business, Amelia finds the owner dead in the ice cream shop. The shop has been left to Grady, the owner's college-aged grand nephew and he's ready to come in and change everything. Amelia has to balance her attraction to Grady with her desire to keep things the way they have always been. A perfect summer read about dreaming big and staying true to yourself. Best for grades 8 and up.
—Cathy
READ for a perfect summer treat.
PASS if your hands are all sticky from a drippy ice cream cone.
Order your copy on our website.
Adult Fiction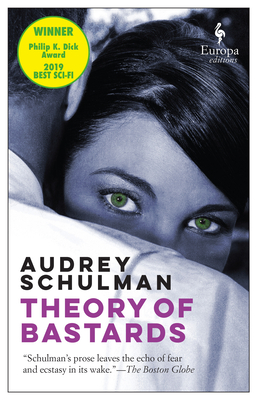 It's the near future and scientist Francine Ward has been invited to study bonobos at the Foundation. Her Theory of Bastards is complex and controversial enough to earn her high praise. But Francine is in a great deal of physical pain as she studies these gentle creatures and comes to love them. All of this comes into play when a deadly dust storm sends most people running. Francine stays to care for her new friends even as food is running out. It's non-stop literary action with fabulous character development. Highly recommended.
—Valerie
READ because this is a smart, nuanced page-turner that delves into issues of communication and the power of love.
PASS if you prefer dumb, simple, and boring books.
Order your copy on our website.