Book Bites: TeenBookCon is Coming!
Submitted by Blue Willow Dig... on Sun, 03/18/2018 - 2:41pm
Here's something you already know: We love books.
But maybe you didn't know this: We think that some of the best books being published today are written for teens and young adults.
That's especially apparent to us now, as we prepare to host the ninth annual TeenBookCon on March 24. We've been reading some of the wonderful novels by this year's authors—you can read seven of our recommendations below—and we've come away better readers and wiser people. Urgent, funny, and full of nuance, these stories have universal appeal. So check out our roundup, then pre-register (it's free!) for TeenBookCon online. You'll have a chance to meet all of the authors featured below—along with nineteen others. It's going to be a magical day.
---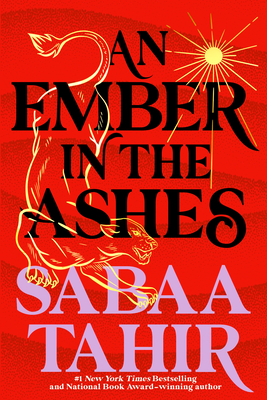 Laia is a slave to the Empire, taken captive after her brother is revealed to be engaged in rebel activity. Elias is a sworn soldier, but he has a packed bag waiting to be taken with him to run away to a new life. When their paths cross, the two light a spark that threatens to send the empire up in flames. Action, magic, and fierce writing outline a world that has echoes to both ancient Rome and the modern world but manages to feel strikingly original. I cannot recommend it highly enough!
—Madeline
READ if you're looking for a thrilling fantasy series with shades of Harry Potter, The Hunger Games, and pressing political issues.
PASS if hearing that an author is approaching "JK Rowling territory" fails to quicken your pulse.
Order your copy on our website.
Read a Q&A with the author on our blog.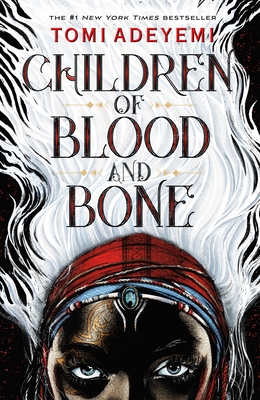 Zélie was born with magic in her blood. As a child, she watched helplessly as an oppressive government hunted down and killed her people, including her magic-wielding mother. Amari and Inan were born into royalty, children of the genocidal king who led the deadly crusade. In this stormy series-starter from Tomi Adeyemi, the lives of these three narrators collide in spectacular fashion, throwing the future of their shared kingdom into uncertainty. Full of rich characters and strengthened by its dose of West African mythology, Children of Blood and Bone delivers both as a heroic fantasy adventure and as a vivid allegory in the time of Black Lives Matter. Best for ages 14 and up.
—Noah
READ if you: a.) are into fantasy; b.) are eager to engage with important political issues; c.) loved Black Panther; or d.) are looking for the next YA sensation.
PASS if you'll just drive yourself crazy waiting for the sequel to be released. You know what? Just go ahead and read it anyway.
Order your copy on our website.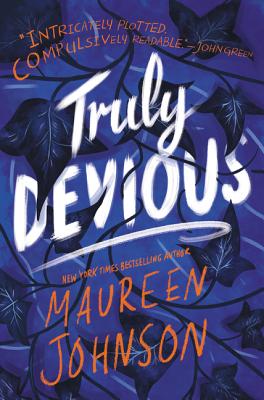 True crime fan Stevie Bell begins her freshman year at Ellingham Academy, a private school that's the site of one of the greatest unsolved crimes in history. Ellingham's curriculum allows for "playful learning" and independent study, allowing Stevie to try to solve the original crime. Her new classmates have secrets of their own and when another crime occurs, Stevie finds herself solving two cases at once. A well-done mystery full of plenty of tension and Johnson's signature observational humor. Bravo!
—Cathy
READ if you've always wondered what kind of story Agatha Christie would have cooked up if she was a bit more snarky and wrote for teens.
PASS if you're too busy cracking your latest case.
Order your copy on our website.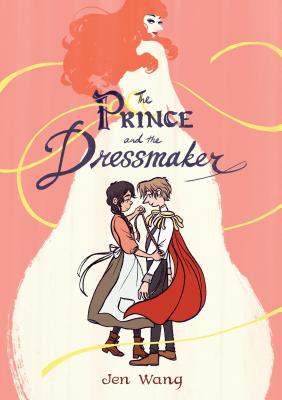 Sebastian is a prince with a big secret, and Frances is a talented seamstress who crosses his path. He's losing his footing as he walks a knife-edge between joy and shame; she could catch him at the risk of cutting herself. Graphic novelist Jen Wang has created a charming fable set in fin-de-siècle Paris that's full of beautiful period details and clever visual gags. More than that, she's placed memorable and expressive characters in a tender, sweet story—Sebastian and Frances are 16, and they discover one another just as they're discovering themselves. A lovely, gender-fluid fairytale about the importance of loving oneself.
—Noah
READ this book to warm the cockles of your heart.
PASS if you literally have no heart.
Order your copy on our website.
Moxie by Jennifer Mathieu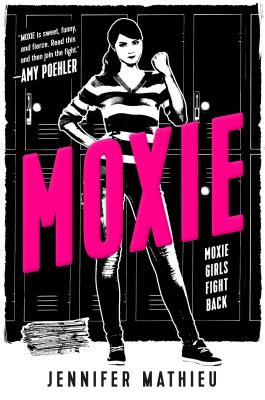 Viv Carter's goal is to keep her head down, stay unnoticed and graduate from her small town Texas high school and go to college. But she's fed up. Fed up with the football team being treated like gods, fed up with ridiculous dress codes, fed up with guys making gross comments in class. So, taking a page from her mom's punk rock teenage years, Viv anonymously creates Moxie, a feminist 'zine that strikes a chord with girls at school regardless of clique or popularity level. A novel that perfectly captures small town Texas and girl empowerment. Get yourself some Moxie! Best for grades 7 and up.
—Cathy
READ this book and be inspired! The patriarchy doesn't stand a chance.
PASS if you think that empowering today's youth just isn't that important.
Order your copy on our website.
Read a Q&A with the author on our blog.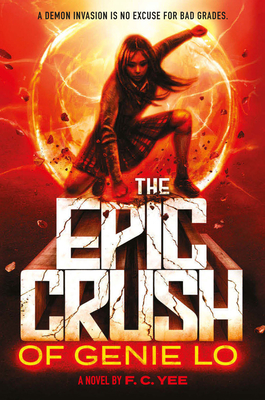 All high school student Genie Lo wants to do is to do well at school and discover the fast track to Harvard. When transfer student Quentin appears in her homeroom, it all starts to go wrong. Quentin speaks oddly and has no sense of how things work in high school. It turns out that he's the Monkey King of Chinese legend and she is his secret weapon against the demons who have escaped from Diyu, the Chinese hell. This hilarious story successfully combines Chinese folklore with the all too familiar stresses facing high school students. Here's hoping for a sequel!
—Cathy
READ if you were a fan of the Percy Jackson books.
PASS if demons overran your highschool and you don't want to risk traumatic flashbacks.
Order your copy on our website.
The Belles by Dhonielle Clayton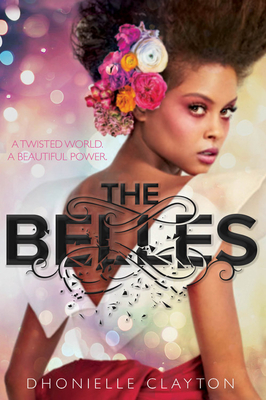 Camellia (Camille) Beauregard is a Belle, one of the only beautifully-born people in Orleans, a fantastical kingdom whose subjects are born with grey skin, red eyes, and straw-like hair. Orleans revolves around moment-to-moment style, gossip, and constant competition to be the most stunning—and they need the Belles' unique powers to alter their features and make them beautiful. When Camellia and her sisters part ways to manage the "teahouses" that the rich frequent to maintain their beauty regimen, the dark underbelly of Orleans begins to show through the powders and perfumes of the courtiers. Camille must act fast to save the kingdom from a crazed queen-to-be—but what will it cost?
Dhonielle Clayton has penned a fantastical world of maniacal obsession, built on ruffly adjectives, bonbons, and drama. Inspired by Clayton's struggles as a teenager navigating—and obsessing over—the pressures relentlessly heaped upon girls to conform to a single body type and look, this book is a great recommendation for socially-conscious readers who love spectacle.
—Mary Cate
READ and be transported to a magical world of bonbons and bodements.
PASS if nothing can tempt you—not even fantastical world-building.
Order your copy on our website.