Book Bites: Summer Reading, Ho!
Submitted by Blue Willow Dig... on Mon, 06/04/2018 - 10:55am
Summer is here, which means that some of the most entertaining books of the year are hitting our shelves in waves. Looking for laughs? Pick up The Kiss Quotient or the new David Sedaris and head to the beach. Later, use a chilling new mystery from the likes of Julia Heaberlin or Anthony Horowitz to help cool down. And make room for Lauren Weisberger, whose new book checks in on Emily from The Devil Wears Prada, along with a stunning, literary YA novel from Tiffany D. Jackson that any teen or grown-up should read.
Long story short: Grab any (or all) of the books on this list, then find yourself a favorite spot. Plan to stay there awhile—you won't want to get up until you've turned the last page.
Ages 13 & Up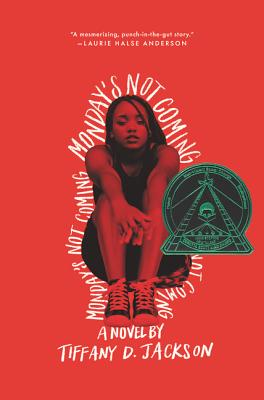 Claudia and Monday are inseparable! They actually consider themselves more like sisters than best friends. When Monday doesn't show up for school, Claudia knows something is very wrong. As Claudia digs deeper into her friend's disappearance, she discovers that no one seems to remember the last time they saw Monday. We see Claudia become undone in her desperation to find her friend. A gripping novel that will stick with you and make you think. Tiffany D. Jackson puts voice to a desperate story that leaves the reader devastated and heartbroken.
—Julia
READ this gripping mystery if you love E. Lockhart, Maureen Johnson, Ruth Ware, or Gillian Flynn.
PASS? Don't.
Order your copy on our website.
Adult Fiction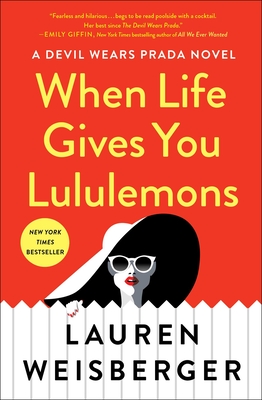 Emily Charlton, Miranda Priestly's ex-assistant, has moved on from Runway Magazine. Now she's image consultant to the stars—but her own fame may be waning. Through her old friend Miriam, she lands a new client in Karolina, a former supermodel who's been accused of DUI. Not all is as it seems and the three women band together to uncover the truth behind the suburban glitter of Greenwich, Connecticut. A very fun read!
—Cathy
READ this witty sequel because it will finally—finally!—give you the Miranda Priestly fix you've been waiting for since you finished The Devil Wears Prada.
PASS, temporarily, if you have to reread the first one before tucking in.
Order your copy on our website.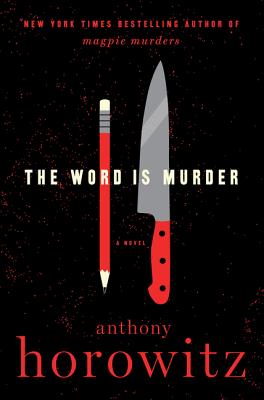 When a healthy sixty-year-old woman is found strangled in her London home the very day she had organized and paid for her own funeral, former police detective—now consultant—Daniel Hawthorne convinces author Anthony Horowitz to shadow his investigation to eventually publish the story. Readers will quickly join in playing detective as characters, plot twists, clues and red herrings escalate. Imagine sitting in a darkened English pub listening to Horowitz bemoaning his involvement as he tells the story of the unlikeable but captivating Hawthorne and enjoy the old-fashioned feel of Agatha Christie and Sherlock Holmes in a modern setting. Delicious!
—Jennifer
READ this book in one big gulp, then hurry up and come back in so we can talk about how good it is.
PASS a newstand lately? Grab a copy of the June 4 USA Today, which quotes Jennifer's rave review!
Order your copy on our website.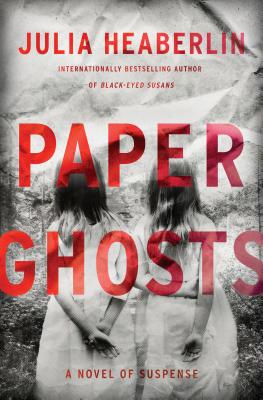 The narrator, a young woman, is on a road trip through Texas. Years earlier, she was traumatized by the loss of an older sister who vanished one day without a trace. Her goal for a long time has been to uncover the truth about her sister, and she has spent years of planning how to catch the person responsible for her sister's disappearance. Now, she has tracked down a possible serial killer who is confined in assisted living quarters with dementia. What better way to get information from an elderly dementia patient than to befriend him, tell the matron of the rundown house where he lives that you're his long-lost daughter and take him on a long road trip to spots where girls have gone missing? A real page-turner.
—Kathleen.
READ because this obviously has all the elements of a perfect book: Texas, a road trip, and a mystery. Doesn't get much better.
PASS if you still get the creeps from Scooby Doo. This one may be a little much.
Order your copy on our website.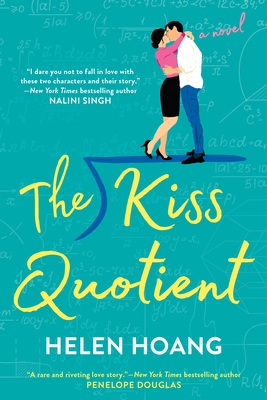 Stella Lane spends her days creating algorithms that predict customer purchases, and this has given her more money than she can ever spend and great professional satisfaction, but not much experience in relationships. Her Asperger's syndrome gets in the way of friendships and romantic relationships, so she hires escort Michael Phan to teach her how to be a good girlfriend. Their professional relationship becomes a personal one with plenty of complications along the way. But that's the fun here—you know they will get together; the journey they take is what entertains. A sometimes steamy, entertaining read.
—Cathy
READ this charming book for some Rosie-Project-in-reverse fun.
PASS if you still haven't read The Rosie Project. Where have you been?!
Order your copy on our website.
Adult Nonfiction
Calypso by David Sedaris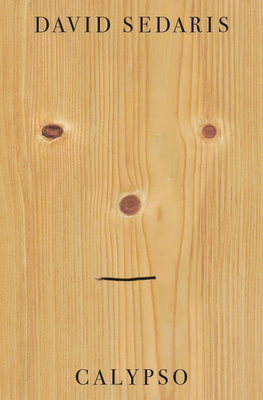 Five years have passed since Sedaris' last collection of essays was published. The national mood isn't the only thing that's changed in that time—Sedaris lost a sister, his father reached his nineties, and he himself is staring down the bridge between "middle-aged" and "old," wondering just how close he is to the other side. So he returns to print not as the unhappy-go-lucky wisecracker of earlier books, but as a man who finds himself increasingly preoccupied with serious topics. Of course, some things also remain the same—Sedaris' whip-smart humor hasn't lost any of its snap, and he and his family are as kooky as ever. The result is a collection that deftly mixes belly-laughs and pathos, trading in some screwballing for greater emotional resonance. It stands among his best.
—Noah
READ because this delivers everything you want from a Sedaris book and more.
PASS if you're in public and don't want to be seen bursting into sudden, uncontrollable laughter.
Order your copy on our website.