Book Bites: Princess, Rhino, Family, Cake
Submitted by Blue Willow Dig... on Sun, 07/15/2018 - 1:34pm
Okay guys, breaking news: Books are the best. These seven books, to get a little more specific, are among the best new releases to grace our shelves this summer. Whatever your mood—dark and twisty, lighthearted, inspirational, or strange—we've got just the thing for you to take home. Gorgeous illustrations your jam? Hello, here's the new Dan Santat. A quiet, inisghtful character study that spans a lifetime of hopes and heartaches? Anne Tyler's latest stands among her very best. Something to listen to while you tackle that morning jog? You simply must get to know Melissa Radke (psst! She's visiting us on Monday). Tuck in, friends. It's summertime, and the reading is wonderful.
---
Ages 5-7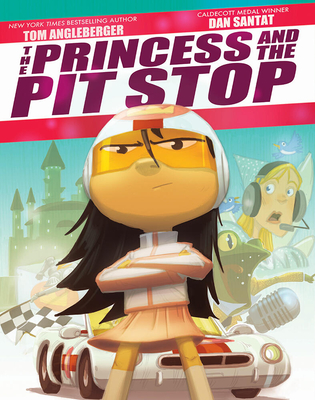 The Princess finds out she is in last place in the car race. What does she do? She hits the gas and passes notable fairy tale characters one after the other. Angleberger's words combine with Santat's illustrations to create a joyous celebration of strong girls.
—Cathy
READ this because, as far as we're concerned, anything Dan Santat does is must-see stuff.
PASS notable fairy tale characters along the way!
Order your copy on our website.
Ages 8-12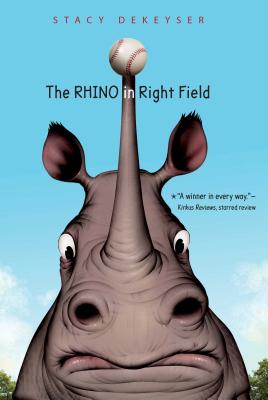 It's not that Nicky Spirakis is ashamed of his dad's shoe store. He's just not especially eager to enter the family business, to the dismay of his immigrant parents. Nicky would rather be playing baseball—that distinctly American pastime—in the park next to the zoo, where the neighborhood bully calls the shots and anything hit into the rhino pen is an automatic out. When the owner of a local minor league team hosts a batboy contest, Nicky knows he has to enter. But how will he convince his parents to let him miss an afternoon in the shop? Oh, and there's another thing: Ever since his close encounter with Tank the rhino, Nicky can't seem to catch a fly ball. Dekeyser weaves period history and themes of immigration into this cute narrative about family, friendship, and finding one's identity. For grades 3 and up.
—Noah
READ because seriously, who can resist the combination of baseball and rhinos?
PASS if you're too busy catching pop flies. (There's plenty of time for reading after the sun goes down.)
Order your copy on our website.
Adult Fiction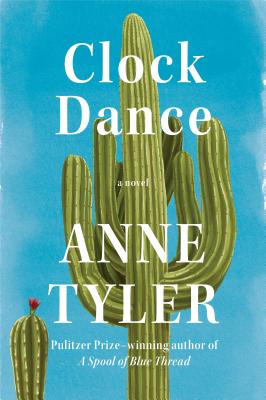 No one writes the small details of a woman's life better than Anne Tyler. Her latest novel tells the story of Willa Drake at different points in her life: as a young girl, whose bipolar mother conditions Willa to strive for calmness throughout her life; as a young mother, whose husband dies in a road rage incident; and as an older woman in a second marriage, who is given the unlikely opportunity to care for the daughter of a virtual stranger. We get inside Willa's head, watching her interactions with her family members, most of whom disappoint her, and the new people she meets, many of whom bring new meaning to her life. Anne Tyler at her best. Recommended.
—Alice
READ because "Anne Tyler at her best" isn't the sort of thing you skip out on.
PASS this one along to whoever chooses the next read for your book club.
Order your copy on our website.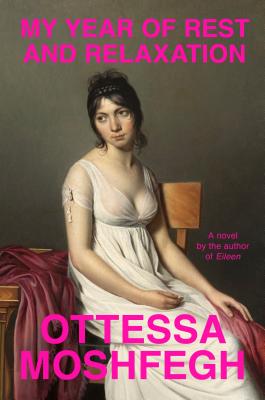 What do you do when your parents have died, you're a young, attractive adult in Manhattan, and you have no interest in your job, even with an impressive degree from Columbia? Oh yeah, and you have a decent amount of money from your inheritance? Well, you take a bunch of drugs and try to sleep for a year, of course.
My Year of Rest and Relaxation is a deceptive novel, from the vintage cover to the zen-like title. It depicts one person's journey through depression using an unorthodox approach, to say the least, aided by an unscrupulous psychiatrist who will prescribe anything and everything. Rough and profane, but also touching and hopeful, this story is engrossing.
—Cynthia
READ because indie booksellers across the country made this book the #1 pick on the July Indie Next List.
PASS if you plan to drive or operate heavy machinery anytime soon.
Order your copy on our website.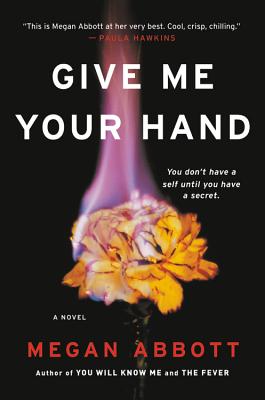 Kit Owens and Diane Fleming are thrown together as friends in high school AP chem class. Both are budding brilliant scientists, competitive in sports and a little awkward at 15 years of age. They are not the best of friends, just ones that seem to gravitate to one another. Diane shows up one day to share a horrible secret. Kit is furious and mortified now that she must keep this secret as well. They drift apart while occasionally running into each other and continue to shelter the horrible secret.
Now, ten years later, both women have their doctorates in advanced chemistry and are working for competing high-power labs. When they're thrown back together on a daily basis, the secret keeps rearing its ugly self. When the murder of a lab technician brings police into the picture, the plot thickens and races to inevitable exposure of more and more secrets.
—Kathleen
READ this magnetic psychological thriller because everyone from Cosmopolitan to Meg Wolitzer can't stop talking about it.
PASS if you can't keep a secret—this book is full of 'em.
Order your copy on our website.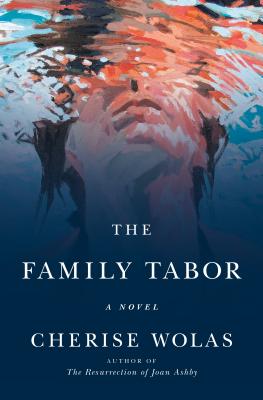 Wolas' second novel again mines the intricacy of family life. The Tabors are gathering to honor the patriarch, Harry, as "man of the decade" in Palm Springs. But there are secrets--aren't there always. Harry disappears halfway through the celebration. Roma and her children are left to come to terms with a long-held secret. Phoebe has a "fake" boyfriend, Camille has been suffering from crippling depression, and Simon has expressed interest in studying Judaism even it means the dissolution of his marriage. Wolas has great insight into the psyche of every person in the book. Recommended.
—Valerie
READ whatever Cherise Wolas writes—that's our advice.
PASS if you still haven't read Wolas' debut, The Resurrection of Joan Ashby, which was one of Valerie's very favorites from last year.
Order your copy on our website.
Adult Nonfiction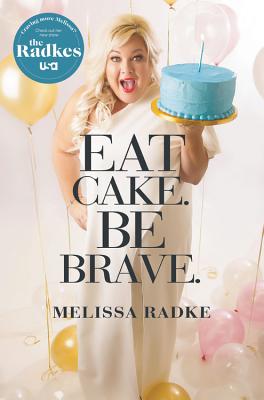 Melissa Radke is a mom from east Texas (Lufkin, to be exact) who writes some of the funniest, most painfully honest essays I have read in a long time. You may know her from her "Red Ribbon Week" rant on social media. In Eat Cake. Be Brave., she shares life experiences that would bring many folks to their knees and reminds the reader that she has value. Read this for some great laughs as well as a reminder of how you should treat yourself and those you love.
—Cathy
READ this hysterical book for the laughs, but brace yourself for some tears, too.
PASS if that just sounds like too many emotions right now. WHAT THE HECK, BOOK? No, you're crying!
Order your copy on our website.
Attend our event with Melissa on July 16th!