Book Bites: A Pleasant Ensemble of Ducks—At Last!
Submitted by Blue Willow Dig... on Sun, 05/20/2018 - 7:19pm
How is May already two-thirds gone? It's been a wonderful month for middle grade series. Last time, we told you about the first book in a new trilogy from Newbery-winner Katherine Applegate; this time, one beloved series comes to an end and another celebrates a re-birth with some snazzy new covers. Speaking of snazzy covers, have you visited the adult fiction section lately? Some of our favorite new releases are as striking for their jacket design as they are for their prose (which is to say: very). But enough chit-chat—bring on the recommendations!
---
Ages 4-8
The Other Ducks by Ellen Yeomans; Illustrated by Chris Sheban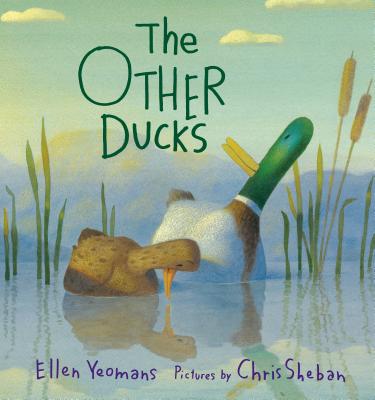 This Duck and That Duck are friends who live in the pond. They explore the area and learn to swim and fly together. A funny, quack-tastic look at the life of a duck.
—Cathy
READ this book without laughing and we'll be very interested to hear about your recent procedure to surgically remove your sense of humor.
PASS if you're a duck. Ducks can't read.
Order your copy on our website.
Ages 8-11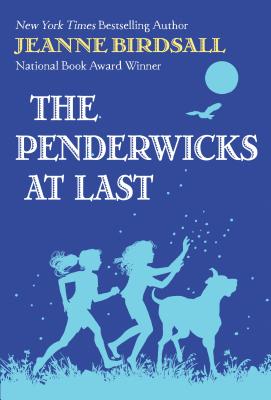 The final book in this delightful series focuses on Lydia, the youngest Penderwick. And we return to Arundel, the setting for the first Penderwick novel. This time, it's because one of the Penderwick daughters is getting married. All the beloved characters return and the story is full of Jeanne Birdsall's signature writing and adventures. It's about growing up, having adventures and enjoying a community who loves you. A perfect conclusion for fans of the series and a lovely introduction for new readers. Best for grades 4 and up.
—Cathy
READ because this is the perfect end to one of the most charming, well-written middle grade series out there.
PASS if you just can't accept that something this good has to end.
Order your copy on our website.
Ages 9 & Up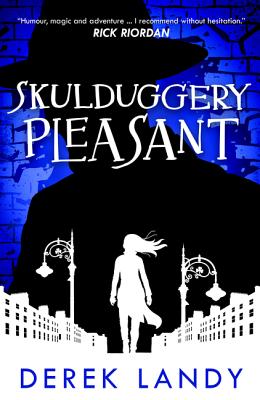 Stephanie's uncle Gordon is a writer of horror fiction. But when he dies and leaves her his estate, Stephanie find that it comes with a smart mouth skeleton of an old sorcerer. This mystery mixes magic with realism and you must trust Skulduggery without much knowledge about him. I couldn't put this down after two chapters!
—Garrett, age 13
READ in case you missed this wonderful series the first time around! (Originally published in 2007 and re-issued this month, Skulduggery remains one of our all-time favorites.)
PASS if you just don't want to be as cool as our friend Garrett.
Order your copy on our website.
Adult Fiction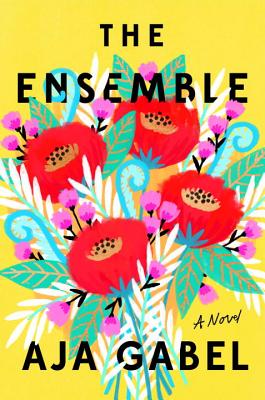 We meet Jana, Henry, Brit, and Daniel, collectively the Van Ness String Quartet, on the eve of their first big competition in 1994. They're cocky and brash and sure in their youth that the world is theirs for the taking. Over the next 18 years, these veneers are slowly stripped away as each character completes a clumsy transition into adulthood. Nerves are rubbed raw and friendships are tested, but a familial love and a reverence for the music they share keeps the group tightly bound. Gabel's approach is deliberate and contemplative; she focuses on smaller moments and her characters' psychologies as they accumulate age, wisdom, talent, and scars. A quiet book, unique for its insight into the lives of chamber musicians, but nevertheless one that burns with the intensity of friendship, love, and competition.
—Noah
READ this wonderful debut (by a Houston author, no less) if you dig The Interestings or The Soloist, or just good books in general.
PASS if you dig really awful books.
Order your copy on our website.
Tin Man by Sarah Winman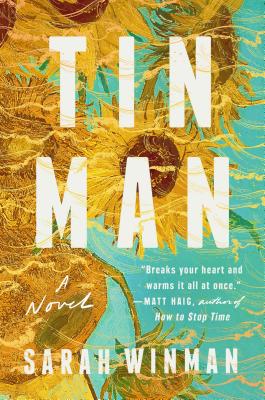 Just break my heart now. This short but powerful story of lives, loves, and hearts broken and made whole again is perfect in so many ways. Ellis's grief over his wife's death is palpable. Michael loves Ellis but knows that he cannot be what Ellis wants. Both men were traumatized in their youth but somehow they survive. That's all I'll say—just get ready to cry.
—Valerie
READ this book as soon as you can.
PASS the Kleenex, dear, would you?
Order your copy on our website.
Warlight by Michael Ondaatje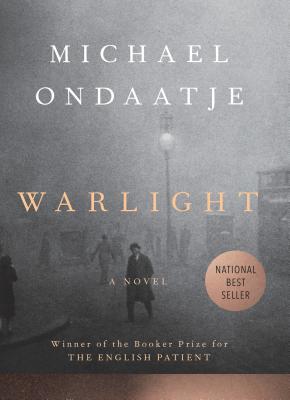 "In 1945 our parents went away and left us in the care of two men who may have been criminals." From this first sentence Ondaatje pulls readers into the dimness of wartime London, remembered by narrator Nathaniel, who describes his teenage years in an unusual household, the eccentric members of which turn out to have played a much more complex role than young Nathaniel realized. Many things are hidden in the dimness of the "warlight," not the least of which is the real reason for his parents' disappearance. Later, as an adult working for the intelligence service, Nathaniel is able to gradually fill in the details of his mother's life and attempt to understand the impact of his unusual upbringing on his own life and that of his sister. The real magic of this book, as in his other novels, is Ondaatje's evocative writing, his lyrical and elegant descriptions, his masterful storytelling—all of which made me want to start reading the book from the beginning again as soon as I had finished it. Highly recommended.
—Alice
READ because it's the new Ondaatje, duh.
PASS if you don't realize that "highly recommended by Alice" is a distinction on par with most major literary prizes.
Order your copy on our website.