Book Bites: Odd Children and Magic Misfits Rarely Stand Still
Submitted by Blue Willow Con... on Fri, 11/24/2017 - 1:29pm
The holidays. It's difficult to argue that a season with so many records dedicated to lauding it as the most wonderful time of year is not, in fact, wonderful. And while those aforementioned musical odes vary in enjoyability, gifting books (and let's just say it—receiving them) is always a hit.
Today, as we share a selection of recently-released favorites, we're thankful for the authors, publishers, and readers out there who make the book world such a special place to be—especially around the holidays. Without further ado, let's gobble up some reviews.
---
Ages 3 & Up
Welcoming his son to the world, Jeffers offers advice on how to live on planet earth. From describing the land, sea, and sky to talking about the people and animals who inhabit it, he provides his signature illustrations full of detail and color. And he reminds us, above all, to be kind. A wonderful message all year round, and especially during the holiday season. For all ages.
—Cathy
READ because this is a beautiful, beautiful book that deserves a spot on your shelf.
PASS if you're not near the kitchen and can't blame your tears on the onions.
Order your copy on our website.
Ages 8-12
The Magic Misfits by Neil Patrick Harris; Illustrations by Lissy Marlin
Ever since his parents disappeared, Carter has had plenty of adventure—most recently by running away from his con artist uncle and ending up in a carnival with B.B. Bosso. When he realizes that Mr. Bosso intends to pull off a major heist, Carter escapes and meets a group of friends who each have magical skills. It's up to this band of friends to put a stop to the evil plan. This is the first in a series that's full of fun and magic. Best for grades 4 and up.
—Cathy
READ because Neil Patrick Harris wrote it. Did you honestly need another reason?
PASS if you've been hiding from Neil ever since his turn as the evil Count Olaf.
Order your copy on our website.
Ages 13-17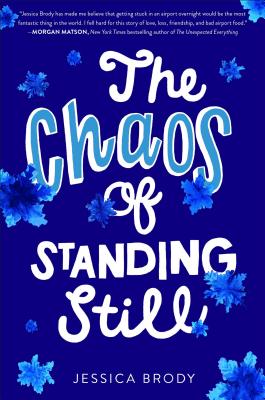 "Any system, if left unattended or isolated, will eventually result in entropy. Or chaos."
Ryn Gilbert has one unread text message on her phone, and it's been there for 11 months and 30 days. In her new novel The Chaos of Standing Still, Jessica Brody explores the devastating effects of grief on the teenage heart, mind, and outlook on life. At 18, Ryn has experienced far more sorrow than most girls her age, and on the eve of the one year anniversary of her best friend Lottie's tragic death, the Denver International Airport is the last place she'd like to be. Caught in the midst of a historic snowstorm, and wanting to be anywhere but, Ryn crashes into fate in the form of a scruffy, Muppet-shirt-wearing boy named Xander and the pair embark on an adventure. With the help of a colorful cast of supporting characters, the New Year's Eve party of the century, a secret airport conspiracy (Illuminati, anyone?), and the troubled son of world renowned child psychologists, Ryn is forced at last to confront her grief and come to terms with the loss of her sparkly, bold best friend. Told beautifully with vivid flashbacks sprinkled throughout, The Chaos of Standing Still is a stirring, heartwarming story of chance encounters, love, loss, and letting go.
—Charlotte
READ if you're a fan of The Fault in Our Stars or Everything, Everything.
PASS if you're currently stuck in an airport—it won't be nearly as interesting as Jessica Brody would have you believe, so this book will only make you jealous.
Order your copy on our website.
Read a Q&A with Jessica on our blog.
Attend our event on November 30 if you'd like to meet and greet the author!
Adult Fiction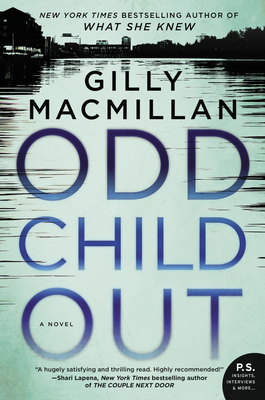 Noah (not our Noah) is found floating unconscious in the canal. Was this a horrible accident, a dare, or a prank gone very wrong? Abdi can't or won't tell anyone what happened.
Noah Sadler and Abdi Mahad are best friends. They are both fifteen years old and very clever. They couldn't be more different. They are ostracized by many of their peers and that makes their relationship even stronger. Noah has terminal cancer and comes from a privileged white family. Abdi is a black Muslim Somalian refugee. They both attend a prestigious school. Noah's parents pay the hefty fee and Abdi is on a full scholarship.
Detective Jim Clemo is assigned to the case. He is just off a mandatory leave from his last case. We quickly wonder how Detective Clemo can continue on because his empathy for people will ultimately be the end of him. His inability to maintain perspective and distance from his work makes him a prime candidate for burnout.
The press goes to great lengths to get the story, embellishing details and preying on families already suffering from intense grief. Racial bias, social tension, and how people will believe anything they read if it reinforces their own opinions all play a hand in the events surrounding this tragedy in Bristol. We see and feel this tension rise as the families suffer from their sadness and shock. We all want the answers. Their loss is heartbreaking and the reader feels this pain.
PAGE TURNER!
—Julia
READ because it's a PAGE TURNER!
PASS if seeing "PAGE TURNER!" in all caps didn't quicken your pulse, even just a little.
Order your copy on our website.
Elmet by Fiona Mozley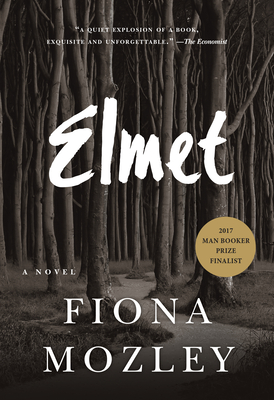 This debut novel was one of six books short-listed for the 2017 Booker Award. Lincoln in the Bardo won, deservedly so, but this novel would have been easily my second choice (I read 5 of the 6 and liked them all).
Although the story is set in contemporary England, it is only the occasional mention of cell phones and trucks that keeps one from thinking that the story takes place in some much older, almost fantastical time (the title refers to an ancient kingdom in Yorkshire). It's a dark story—one knows from the beginning that something terrible will happen, so dread is always with the reader, a good thing because one needs to be prepared. The narrator, 14-year-old Daniel, his older sister Cathy, and their father live pretty much off the grid in a cabin in the woods where they try to have little to do with other people. Daniel's father earns money by fighting, and he used to work for a wealthy landowner, shaking up tenants for overdue rents. ["He was a human, and the gamut upon which his inner life trilled ranged from translucent surface to beyond the deepest crevice of any sea. His music pitched above the hearing of hounds and below the trembling of trees."] Cathy takes after her father and is strong, fierce, willful and protective of her small family, while Daniel is small for his age and does the cooking and gardening. It's fortunate that Cathy and Daniel have learned to take care of themselves because, when the owner of the woods where they live accuses their father of killing his son, all hell breaks loose.
Mozley's writing is almost like poetry in its lyricism and use of language. She takes time with descriptions that bring you up short with their beauty, even when she is describing violent acts that are difficult to imagine. This novel is a brilliantly written piece of work about the indestructibility of family ties. You'll want to read it in one sitting, but be careful—you'll lose yourself in it and wonder where you are when you finally put it down. Highly recommended.
—Alice
READ it for the beautiful writing. Trust us on this one.
PASS if you have an older sister named Cathy who was never very nice to you.
Order your copy on our website.
Pachinko by Min Jin Lee (now in paperback)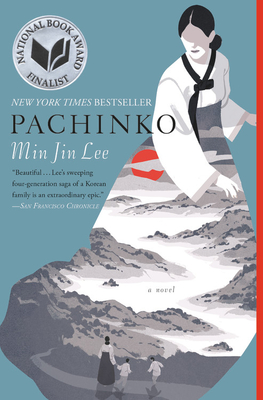 This National Book Award finalist is the multi-generation story of a Korean family. The immigrant experience has become a global issue in the past few decades, and this novel focuses on a particular time and place—Korea and Japan during most of the 20th century—to illustrate aspects of the immigrant experience that are also reflected in today's news. The primary focus of the novel is Sunja, whose parents run a boarding house on the Korean island of Yeongdo, where, under Japanese colonial rule, Koreans have become second class citizens. When Sunja is befriended and then seduced (and impregnated) by a wealthy Korean business man who lives in Japan, her honor is salvaged by a Christian pastor who is one of the family's boarders.They marry and immigrate to Japan where Sunja's husband becomes pastor of a Korean church. Times are tough for Koreans in Japan (remember the "garlic eaters" epithet in Shogun?), and Sunja's husband is thrown in jail for not worshipping the emperor. Years later, the wealthy Korean business man who fathered Sunja's first child reappears in her life, revealing that he has been keeping an eye on her and their son since she came to Japan. He continues to take care of her family during the Second World War and afterwards, care that is not always welcomed by the family members, who struggle on their own to find their way in a culture that demeans them. Pachinko is the game of pinball that is played for money in gambling parlors, usually run by Korean gangsters in Japan. Sunja's sons both get involved with Pachinko, which is something of a metaphor for the lives of Korean immigrants in Japan. The author focuses on significant events in the lives of the family, skipping over several years at a time, and combining spare prose with vivid descriptions of minute details with the effect that the novel doesn't have the feel of a heavy epic. It would make for an excellent book club choice. Recommended.
—Alice
READ it because this book will both broaden your cultural understanding and sweep you away.
PASS if you've never been much impressed by the National Book Awards.
Order your copy on our website.