Book Bites: A Newbery Medalist, Meg Wolitzer, and a Bourdain-Approved Cookbook
Submitted by Blue Willow Dig... on Mon, 04/16/2018 - 11:37am
This week, we've got a slew of fantastic recommendations from big names for you. Meg Wolitzer's fiery new release, The Female Persuasion, deserves a place on your shelf. With bullseye social commentary, relatable characters, and an eye-catching cover, this book is a timely must-read. Meanwhile, chef Edward Lee's Buttermilk Graffiti takes us on a journey across the melting pot of America; brimming with fascinating stories and mouthwatering recipes, you're in for a delightful spread from start to finish. (Oh, and Anthony Bourdain loved it.) Middle grade readers rejoice: 2017 Newbery Medalist Erin Entrada Kelly has a new book out! You Go First expertly pieces together the complicated challenges of family, growing up, and making friends. Take it from us—don't miss it!
We could go on, but the reviews await. From Mother's Day picks to mysteries, this list has it all! You know what to do:
---
Ages 3-7
The Best Mother by C.M. Surrisi; Illustrated by Diane Goode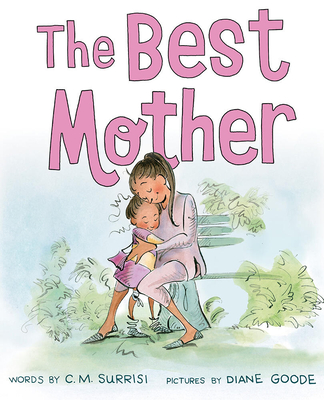 Maxine is tired of doing things the same way and decides to set out to find a new mother. She's sure she can find something better, but each mother she considers is not quite right. Through it all, her real mother stays in the background, and Maxine realizes her mother is the best fit of all. Adorable and clever!
—Cathy
READ because this is a charming way to celebrate Mother's Day.
PASS if you wish you'd written this first, darn it.
Order your copy on our website.
Ages 8-12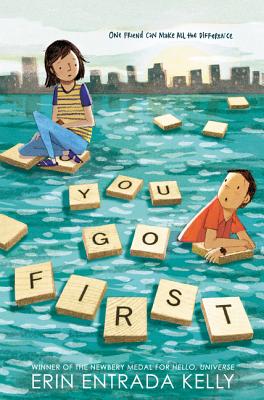 You Go First is a book about two kids who are both going through similar things. They meet on an online Scrabble board and their friendship continues to grow. They live in two different states, but they have a strong connection. I liked this book because of the plot, storyline, and relatability. You'll have to read the book to find out the rest! Readers who read novels that are like real life will like this book.
—Taylor, Age 10
READ for a relatable, Scrabble-filled tale of friendship from 2017 Newbery Medalist Erin Entrada Kelly.
PASS if you've never been much for Scrabble. Or those Newbery folks.
Order your copy on our website.
Adult Fiction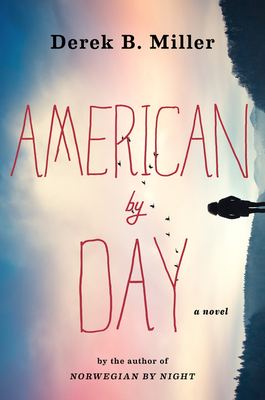 Norwegian Chief Inspector Sigrid Odegard goes to America to look for her brother Marcus, who is missing—and a murder suspect. She encounters Irving Wylie, a cowboy boot-wearing, folksy-talking local sheriff. Sigrid and Irving match wits while gathering evidence in the case. Their banter is clever and funny, with many jabs at the differences between Americans and Norwegians. At the same time, serious issues of racial inequality and police shootings of blacks in America are presented. Both delightful and thoughtful!
—Cynthia
READ, because finding clever, socially-conscious mysteries is most decidedly not as easy as shooting fish in a barrel.
PASS if you always get way too jealous of other people's witty banter.
Order your copy on our website.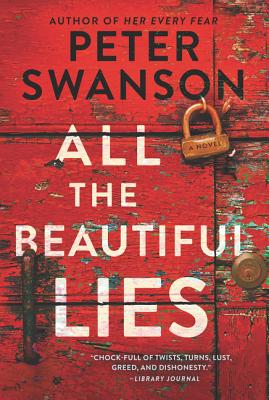 Harry Ackerman has a close relationship with his father and a not-too-healthy attraction for his stepmother Alice. When his father is found dead at the bottom of cliff along the shores of Maine, Harry comes home to sort out all the lies about his father's life and to deal with that nagging attraction to his stepmother. Alice has been keeping deadly secrets that come back to haunt her. The lies pile up high, littered with reasons for ordinary folk to kill with ease. Easily recommended for fans of psycho-thrillers.
—Kathleen
READ for a page-turning thrillride, with lies stacked as high as a dangerous cliff.
PASS if you find psycho-thrillers more horrifying than thrilling.
Order your copy on our website.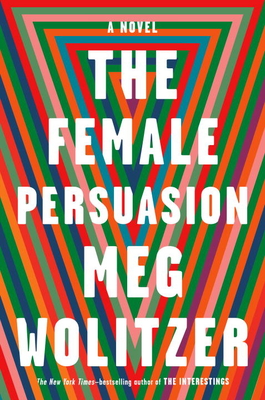 Greer Kadetsky is at small Ryland College while her boyfriend Cory attends Princeton. Two good things happen to Greer at Ryland: She meets Zee, who will be a longtime bestie, and she meets the enigmatic feminist speaker Faith Frank. After graduating, Greer gets the chance to work at Faith's new foundation. Meanwhile, Cory gets a big-time corporate job, and they are once again separated. Meg Wolitzer, author of The Interestings, provides another story of people, relationships, and the realities of life. Things certainly don't go for Greer, Cory, Zee, and even Faith as they would have planned, but their struggles ring true. Faith is a nuanced character, charismatic and idealistic, but still willing to do what it takes to get her message of female empowerment out to the masses. This is certainly a timely novel!
—Cynthia
READ for a powerful, profound story about who we want to be with and who we want to be.
PASS if you're not into life-changing literature.
Order your copy on our website.
Adult Nonfiction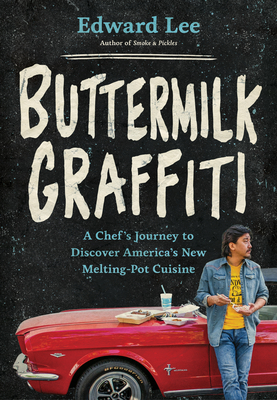 I enjoyed Lee's last book, the quirky Smoke & Pickles, which combines recipes for southern food and his own Korean culture. This new book provides more stories with recipes as Lee travels the land interviewing people and masterfully talking about our melting pot of a nation and the fusion of cultures in the kitchen. There's even a chapter set in Kemah about Vietnamese shrimpers. Yum!
—Valerie
READ for a thoughtful, fascinating romp through the vibrant melting pot of American kitchens.
PASS if... you don't like food? Bueller?
Order your copy on our website.