Book Bites: New York, Alaska, North Carolina, France, Morocco
Submitted by Blue Willow Dig... on Mon, 04/02/2018 - 9:33am
Spring break may have come and gone, but we're still nursing a case of wanderlust. Here, as ever, books are our friend. Explore seven of our recent favorites below, and be transported to an array of wonderful settings, from your mom's kitchen counter to the lush streets of Tangiers. The Book Bites Express is also making stops in the Alaskan wilderness, the French countryside, the backwoods of North Carolina, and Central Park this week. They're all worth a trip—what sounds best?
---
Ages 4-8
The Little Red Fort by Brenda Maier; Illustrated by Sonia Sanchez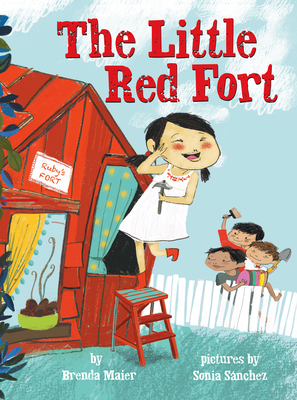 In a thoroughly modern take on the classic Little Red Hen story, Ruby wants to build something with the materials she has found around the house. Her three brothers are not interested. But when she builds an enticing fort, the three brothers join in to make it better. It's a sweet family story with heart!
—Valerie
READ for a sweet, inspirational dose of can-do creativity.
PASS if your brothers never helped build your forts.
Order your copy on our website.
Sometimes You Fly by Katherine Applegate; Illustrated by Jennifer Black Reinhardt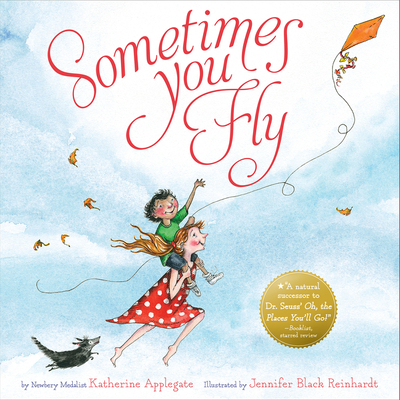 Newbery-award winning author Katherine Applegate has written a poem celebrating everything from births to graduations. Covering both highs and lows, this is a book you will give to so many people—be sure to stock up when it releases!
—Cathy
READ to gain—and then give—some beautiful perspective.
PASS if you're an insufferable grump.
Order your copy on our website.
Ages 12-17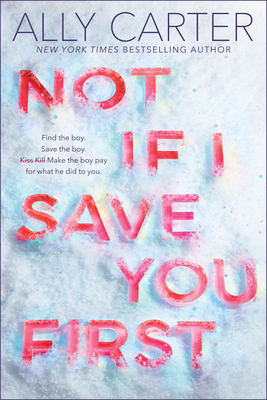 After he was wounded preventing an attack on the president, Maddie's Secret Service agent father drags her off the grid to the wilds of Alaska. She's forced to leave behind her best friend Logan, the President's son, who never responds to any of the letters she sends him. When Logan suddenly appears at the cabin and is subsequently kidnapped, it's up to Maddie to save him, even though she kind of hates him now. Maddie is resourceful, clever, and strong and believably anchors this thriller that's best for grades 7 and up.
—Cathy
READ for a fun romp with a hearty helping of teenage girl-power.
PASS if you're living off the grid and don't have access to a bookstore.
Order your copy on our website.
Ages 14 & up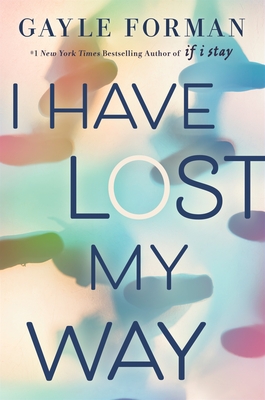 Forman (If I Stay) tells the stories of three teens whose lives intersect in a collision in Central Park: Freya, who loses her voice while recording her debut album; Harun, who wants to find the boy that he loves; and Nathaniel, who arrives in New York City after a family tragedy. Told in all three voices, it's a story of empathy and kindness for grades 9 and up.
—Cathy
READ for a cathartic tale of love, self, and family.
PASS if you still haven't read Forman's other lovely books—and add this one to your list.
Order your copy on our website.
Adult Fiction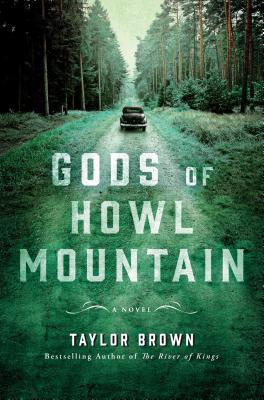 Brown just keeps getting better. His third novel, set in the backwoods of North Carolina, is blistering. Rory has returned home from Korea, missing a foot and carrying a lot of baggage. He's come back to his granny who raised him after his mother was institutionalized. Rory runs bootleg liquor for the king of the outlaws in his souped-up car. Secrets abound about the people who live in this holler.
—Valerie
READ because this is pretty much Valerie's ideal novel, and she'll help you follow it up with some great recommendations.
PASS if you only want to hear about "hardscrabble" if it's referring to a particularly dramatic family game night.
Order your copy on our website.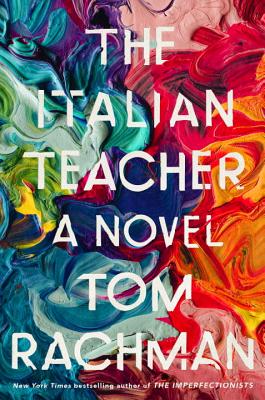 Charles Bavinsky is the son of famous painter Bear Bavinsky, a larger-than-life man who can captivate a room or stay hidden in his studio for weeks. When Charlie is eleven Bear moves on to his next wife and children, an oft-repeated pattern. Charlie is left with his depressed mother who constantly struggles to make ends meet.
As a young man, Charlie assumes that he will be an artist as well and practices some of the techniques that Bear has shown him. His dreams are shattered though when Bear bluntly tells him that his work is not good. The shy, not very attractive man loses what little confidence he has and begins a slow decline. He gets a degree in art history, but eventually takes a low-paying job as an Italian teacher. The plot thickens when Bear takes Charlie to his cottage in a remote, mountainous part of France. It is there that Bear has kept his most prized works, and it is where Charlie steals away from time to time to practice his own painting.
Tom Rachman, author of The Imperfectionists, makes Charlie a character that you sometimes root for, sometimes cry over, and sometimes want to bang over the head! Rachman brings the story to a bittersweet but surprising conclusion.
—Cynthia
READ for a fascinating exploration of art and legacy.
PASS if you're too busy perfecting your brushstrokes.
Order your copy on our website.
Tangerine by Christine Mangan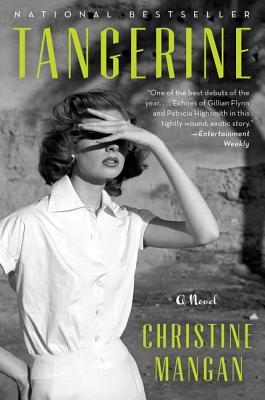 Timid Alice Shipley hasn't adjusted to life in Tangiers since she and her new husband moved. The medinas churn, the heat overwhelms, and married life is no fairytale. Still, when a familiar face appears on her doorstep in the form of her old Bennington college roommate Lucy Mason, Alice is less than enthused. They have a history—one from which Alice hoped the Atlantic Ocean would have separated her. As Lucy weaves her way back into Alice's life, old troubles become more stifling than the Moroccan heat. With tantalizing imagery and hair-raising psychological doubt, Mangan brings her debut novel to a boil—we, helpless frogs, can only watch.
—Mary Cate
READ if you're a fan of Patricia Highsmith or Daphne du Maurier.
PASS if you're still haunted by memories of your terrible college roommate.
Order your copy on our website.