Book Bites: New Year, New Girlboss Picks
Submitted by Blue Willow Con... on Fri, 01/08/2021 - 2:28pm
Friends, it's time to turn the page on a new year of reading. Books have been such a comfort to us all over the last twelve months—they have educated us, allowed us some needed escapes, made us laugh, made us cry, and made us gasp out loud over an unforeseen twist or a perfect sentence. And let us tell you: There are some truly wonderful reads awaiting you in 2021, too. To start the new year, we've collected a roundup that's heavy on fiction, including a handful of Valerie's recent favorites. Whether you're in the mood for a sweet picture book, a family saga, or a thriller, you'll find something to tickle your fancy below. Read on!
---
Ages 4-8
Don't we all feel sometimes like we have a puppy in our head? With perfect illustrations, Elise Gravel shows us how we feel this way sometimes and what we can do about it. It is a great introduction for parents and teachers to talk about mindfulness—a difficult topic, but one that we can encourage children to employ in this crazy world.
— Valerie
READ because this compassionate picture book is a great way to help kids tackle their anxiety.
PASS if you've somehow been feeling very calm and centered over the last few days. (We'd hate to spoil your vibe, but you should probably check the news.)
Order your copy on our website.
A young girl notices that her eyes do not look like her friends'. Hers kiss in the corners, just like her mother's, grandmother's, and little sister's. This gentle book is a wonderful celebration of the differences in us. Dung Ho's delightful illustrations will charm the reader.
— Valerie
READ this #OwnVoices picture book because it's a lyrical tribute to self-love with gorgeous illustrations.
PASS and risk missing out on a beautiful celebration of diversity.
Order your copy on our website.
Ages 14 & Up
Catherine Ellers is returning home from college for winter break. Usually, this is a good thing. But this time, Catherine has experienced something traumatic, and she can't remember what happened. Only bits and pieces surface when she thinks back on that night, and they never form the full picture. She doesn't know if she even wants it to form. Catherine wants to spend as much of winter break not talking or thinking about it as possible, but when someone very near and dear to her is murdered, she must confront her trauma head-on as she tries to unravel the mystery surrounding their death.
Monsters Among Us is a page-turner that kicks itself into high gear and delivers an exciting conclusion. The style of dialogue makes characters feel realistic and conveys their emotions well. The switching perspectives between characters adds tension to the mystery and development of each character. An excellent thriller that's sure to excite.
— Ava, Teen Advisory Board
READ this debut thriller if you loved Sadie or You.
PASS if you're looking for a light-hearted escape right now.
Order your copy on our website.
Adult Fiction
Charlie is the son of a single mother who became pregnant at fifteen with a boyfriend serving in the Vietnam War. When he reaches middle school, an unknown benefactor sends him to an elite boy's school in Nashville. Thus starts a long and troubled story of the rich, entitled, and supremely unhappy. As Tarkington did in Only Love Can Break Your Heart, he mines the story of people who seem to have it all. There is love, but also deceit. For fans of any complex southern family drama.
— Valerie
READ because this is like a strange, Southern Gothic Gatsby that was tailor-made for your book club.
PASS if you can't stand the south, hate Gatsby, and think that book clubs are boring. (Who *are* you?)
Order your copy on our website.
The Push by Ashley Audrain
This is one wild and scary ride. Blythe is looking forward to her first child, Violet. But they never bond. Violet is a difficult baby and there is just something that doesn't seem right. Blythe tries so hard to feel motherly love, but she can't. Flashbacks take us back to Blythe's unhappy childhood with a cold mother—a dynamic which presents itself again in the previous generation. Get ready: Violet is bad to the bone. When a son, Sam, is born, Blythe adores him. But there is Violet sitting in the corner. Things go from bad to worse. Blythe begins to question every move she or Violet makes. The last sentence is a shocker!
— Valerie
READ because Valerie has been waiting for ages to share this book with you.
PASS if you still feel creeped out from reading We Need to Talk About Kevin 17 years ago.
Order your copy on our website.
Attend our virtual event with the author on January 13!

Some dark force is happening in Victorian England but our quick-witted (and utterly charming) heroes and heroine are on the job. A suicide by a seamstress who has sewn a message into her own skin brings Cutter onto the case. Gideon, who is down from Cambridge to find his uncle, becomes Cutter's mistakenly identified second officer. Octavia, a news reporter in a decidedly male world, is looking for the story of a lifetime. Young girls have gone missing, and there's a shadow group called the Spiriters who may (or may not) be involved. The dialogue is sharp, witty, and delicious. Fans of Agatha Christie and old school British mystery writers will love this.
— Valerie
READ because this book hits the perfect mystery sweet spot between funny, creepy, and atmospheric.
PASS if and only if you save all of your mystery books for October.
Order your copy on our website
Three generations of a family with secrets. As you read, you will be trying to figure out the lies, the omissions, the love, and ultimately, the sacrifices.
In the present day, a man who is purported to be a long-lost brother reappears in the Far East, prompting one of his sisters to make a desperate trip to recover him. Decades before, an American family lives in what was known as Siam in the early '70s. Robert is there as a structural engineer for a dam project. Not known to his family, he may or may not be there as a spy. Genevieve keeps the family together—two girls and a boy. What began as a one-year lark is now into its fourth year and the edges are fraying. Then the young son goes missing. Why?
When the family reconvenes at the home of Genevieve (now in the thrall of dementia), there are words to be spoken and stories to be told. It is a wonderful character drama with lots of questions!
— Valerie
READ because this is an absolutely gripping combination of mystery and family drama.
PASS if you hate good writing and don't care about our opinions.
Order your copy on our website

Antonina Mazin, a Jewish Venetian woman, is sent to the Italian countryside before the crackdown on Jews in Italy. She is escorted by a young former seminarian who tells his farming family that she is his new wife. Nina must try to fit in with the large family. Soon their friendship turns to love. Betrayal comes (as it must in all WWII stories), but love stands the test of time.
— Valerie
READ because you just know you're going to read some WWII novels this year, and this one is stellar.
PASS if you swore to yourself that you would never read a Canadian writer. (So if you're Ron Swanson, basically.)
Order your copy on our website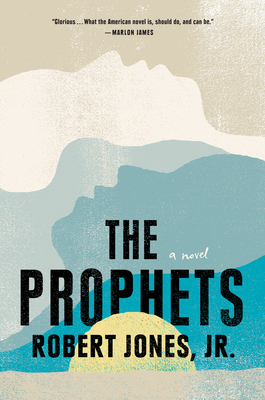 This is a powerful novel—an unvarnished expose of daily life for slaves on a 19th century Mississippi plantation and a description of the friendship and love of two of the male slaves, Isaiah and Samuel. There are multiple characters whose lives and histories are described in enough detail to make each of them worthy of being a main character, from Paul, the plantation owner, to Amos the old slave who found Isaiah and Samuel's relationship abhorrent, to the many strong women slaves, each with her own story. Probably the most powerful aspect of the novel is rhythm and flow of the writing. The language is like a wonderful gourmet meal. But it's a tough read in that you have to read it very carefully to catch all the inferences and allusions and just plain appreciate the language. Recommended.
— Alice
READ because this breathtaking epic is *the* big book to read this winter.
PASS if you don't mind missing out on the debut novel that all your friends will be talking about.
Order your copy on our website