Book Bites: From Loony to Literary
Submitted by Blue Willow Dig... on Sun, 06/17/2018 - 3:02pm
A bookstore, we think, shares a lot of DNA with a candy store. Hear us out: Our shelves are filled with brightly-colored diversions and temptations—some classic, some exciting and new, capable of satisfying any craving. Consider our latest staff favorites, which run from madcap picture books to teen fantasy to a psychological thrill ride to a new literary masterpiece (seriously). They're all prettily packaged and perfect for summer afternoons or book club discussions. Only one question remains: What's your flavor?
---
Ages 2-5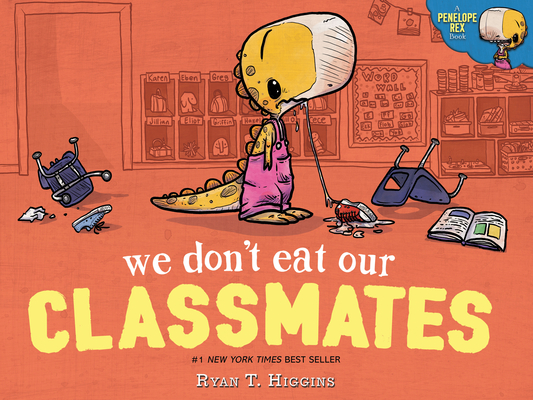 Penelope Rex is nervous about starting school, and when she learns that her classmates are children, she is horrified. And then she eats them all! Because students are delicious. Ryan Higgins (Mother Bruce) returns with another clever, hilarious picture book for everyone to enjoy!
—Cathy
READ this hilarious picture book out loud before your child starts school—it's laugh-out-loud funny and packs an unexpected lesson on empathy and social anxiety.
PASS if you're on the lam from a hungry dino.
Order your copy on our website.
Ages 4-8
Stegothesaurus by Bridget Heos; Illustrated by T. L. McBeth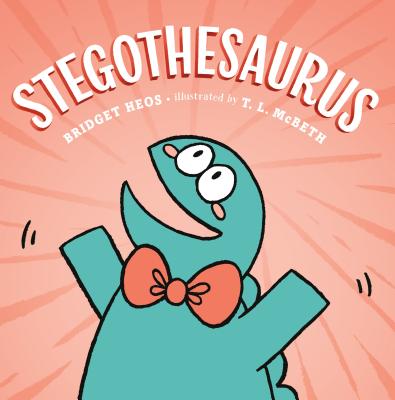 Once upon a time, there were three brother dinosaurs. Two were stegosaurs but one was a little bit different: he was a stegothesaurus. The brothers pass their days describing their surroundings, the first two brothers using simple words and Stegothesaurus using rich, robust, vivid vocabulary—until Stegothesaurus meets an allosaurus whose vocabulary rivals his own. Could this be love or danger???
—Jennifer
READ, devour, pore over, bury yourself in, peruse, be engrossed by, drink it up, etc.
PASS if you're still on the lam from that dinosaur. What did you do??
Order your copy on our website.
Ages 14 & Up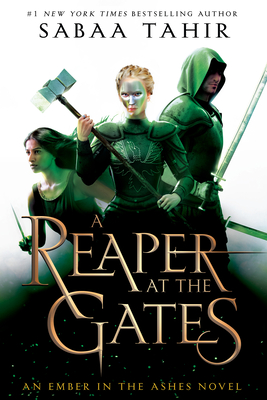 Tahir expands the Ember in the Ashes world once again in her newest installment. Rotating through the perspectives of the three main characters, Reaper finds the Empire fractured as figures grapple for power. War is looming, from both within the Empire and outside of it. A divided land will surely fall, but will Laia, Elias, and Helene be able to piece together a fragile unity before it's too late? Action and surprises abound in this powerful entry, leaving the stage set for an explosive finale yet to come.
—Madeline
READ this book in one big glorious, late-night gulp. It's the only way.
PASS if you need to catch up on the series that's been hailed as the new Harry Potter.
Order your copy on our website.
Adult Fiction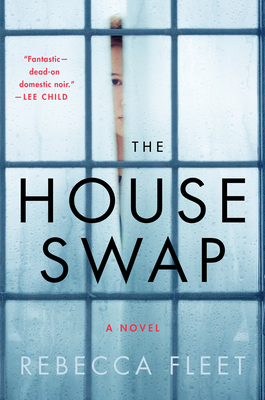 Caroline and Francis live in Leeds, UK, and are struggling to keep their marriage on track. Francis, as a psychologist, has access to drugs and has become massively addicted while Caroline has a torrid office affair, hoping to find some sanctuary. Two years after the worst of their problems, the couple opt to "swap" houses to enjoy life in London for a time. While they settle into the stranger's home, clues are set subtly around the house to remind Caroline of her affair and suggest that she still longs to be back in her lover's arms. Who could this person be who knows so much about her? Is it her husband, the lover, the lover's new girlfriend... or someone else?
—Kathleen
READ this twisty, turny thriller for pure summer fun.
PASS if it's already dark out—you may want to save the tension for the light of the day.
Order your copy on our website.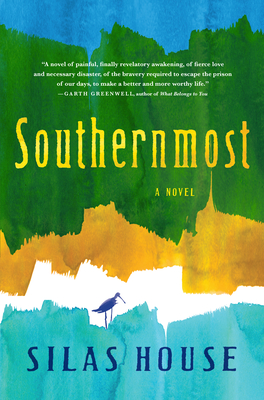 Asher is a Pentecostal preacher who speaks up (in a viral video) in support of gay marriage. After his wife leaves him and the church fires him, he kidnaps his son and heads south to Key West in search of his long lost brother. The community takes them in and Asher figures out a way to survive and thrive. This tender tale of family, love, and sacrifice is beautifully told.
—Valerie
READ because this is a gorgeous novel by one of Valerie's all-time favorites.
PASS it along to your book club. You won't be disappointed.
Order your copy on our website.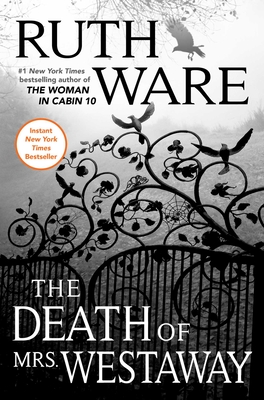 Hal is struggling to pay her bills as she works reading tarot cards on the boardwalk in Brighton. A letter from a solicitor naming her as an heir to an estate in Cornwall may be the answer to her problems, even though Hal knows she is not the intended recipient. Desperate to settle her debts, Hal attends the funeral of Mrs. Westaway and finds herself drawn into the middle of a very strange family and the inheritance at the center of it. Recommended.
—Barb
READ because Ruth Ware somehow just keeps getting better and better.
PASS if you feel you should read The Woman in Cabin 10 first. (No judgment, but where have you been?)
Order your copy on our website.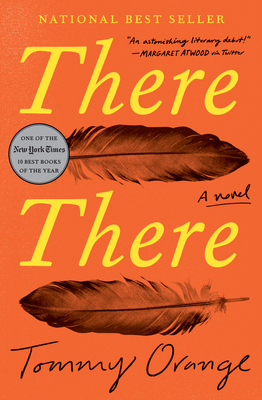 In this series of interconnected stories of contemporary Native Americans who live in Oakland, California, the author uses the English language with breathtaking virtuosity to bare the soul of a culture that has lost a great deal of itself, searching for the There that is no longer there. The many characters are all urban Indians—full-blooded, half-breed, quadroons, sixteenths—whose families have lived in Oakland for decades, producing college students, drop outs, postal workers, social workers, janitors, unwed mothers, alcoholics, wife beaters, and young men who are trying to make some extra money by robbery. As the characters' stories unfold, the focus of their lives becomes the Big Oakland Powwow, and, as the event approaches, the tension builds toward a satisfying denouement. This is truly an amazing work of literary brilliance that reveals an often-ignored aspect of this country's diverse social history. Highly recommended.
—Alice
READ it. Just trust us.
PASS? Look, Alice doesn't bust out phrases like "amazing work of literary brilliance" for any old book. There is no pass.
Order your copy on our website.