Book Bites: Hello Auntie Poldi, Wild Boggart!
Submitted by Blue Willow Dig... on Sun, 03/04/2018 - 9:53pm
There's no place as magical as a bookshelf—just think of the wonders they can hold! To read is to visit a thousand wonderful worlds. Here are nine of our recent favorites, from picture books to high literary fiction to a breezy madcap mystery bursting with charm. We can't wait to share these new and recent releases—read on!
---
Ages 3-7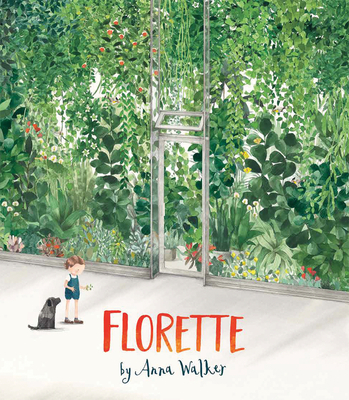 Mae's family moves to the city and there is no room for her to bring her plants or her garden. She tries to make the best of things, drawing her garden wherever she can. When she spies a tree from her window, she and her mother take a walk and find a beautiful glass enclosed garden. A gorgeous testament to finding comfort and home wherever you are.
—Cathy
READ for its timeless message about change, resliience, and acceptance.
PASS if nothing in your life has ever changed.
Order your copy on our website.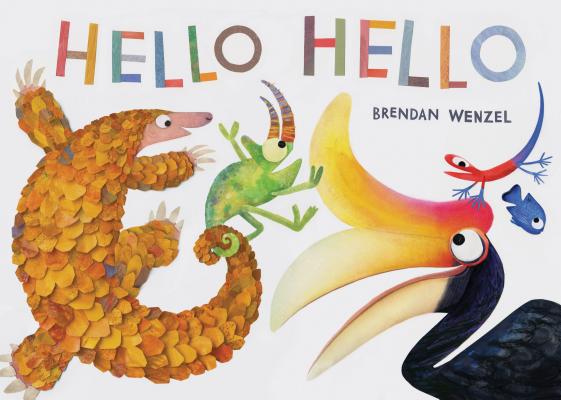 Wenzel, the award-winning author and illustrator of They All Saw a Cat, returns with Hello Hello, which takes a whimsical look at a variety of animals. All of these naturally threatened or endangered species are linked from one page to another. Wenzel's stunning artwork makes this book a must purchase for each home, library and classroom.
—Cathy
READ for a beautiful story of nature's diversity paired with gorgeous illustrations.
PASS if you're too busy fighting to protect endangered species to read this book.
Order your copy on our website.
Meet the author at our in-store event on March 21!
Ages 8-12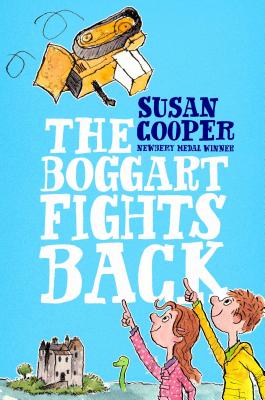 Twins Jay and Allie are visiting their Grandpa at Castle Keep in Scotland for the summer when they learn of a property developer's plan to turn the beautiful area into a resort. Teaming up with the magical spirits in the castle, they work with Boggart and Nessie to preserve the magic of the area. Familiar characters will delight Cooper's returning Boggart fans and the character development and charming story with help new readers dive right in! For grades 4 and up.
—Cathy
READ because this is another delightful installment in a beloved series, by a beloved author.
PASS if the boggart in your house keeps on playing mean tricks.
Order your copy on our website.
Ages 13-17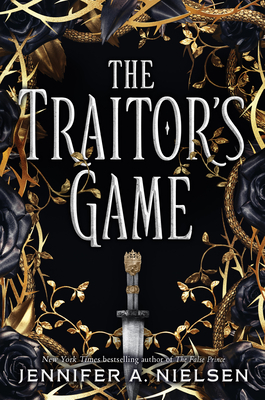 Rebels have kidnapped Kestra, a daughter of the ruling class in Antora, and threatened her servants with death unless Kestra helps the rebels steal the Olden Blade, which can kill the cruel ruler of Antora. It appears that some of the conspirators are her childhood friends, which makes it difficult for Kestra to determine which side she should be on. Jennifer Nielsen again delivers a political thriller of a tale, best for grades 6 and up.
—Cathy
READ if you're looking for the next thrilling teen series.
PASS if you've been too busy to read since joining the Antoran rebellion.
Order your copy on our website.
Adult Fiction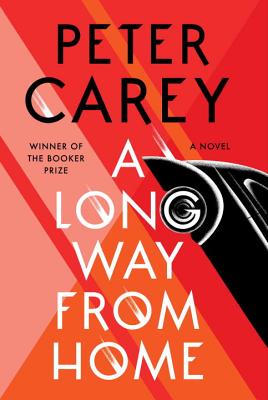 Australia in the 1950s—it's still a rough and tumble country with a clear divide between the cities of the south and east and the less genteel north with its extreme climate and vast expanses of undeveloped land, home to aboriginal communities. In this remarkable novel, Booker Award winner Peter Carey takes readers on a tour of the country along with his eccentric characters—Irene and Titch Bobs and Willie Bachhuber—who have joined forces to compete in the Redex Trial, a road race (sometimes there's no road) around the perimeter of the continent. Irene Bobs is the glue that holds the story together. She's a force of nature, loves to drive and knows her way around a car's engine. She is also engaged in a battle against her father-in-law who can't stop competing with his son in the car sales business. The Bobs' young neighbor, Willie, is a former radio quiz show champion who ran out on his wife when she delivered a dark-skinned baby. Willie soon becomes the main focus of the story as he is pushed along into his own journey to find out his real heritage. Carey covers a lot of cultural history and race relations in this picture of Australia at mid-century, and his brilliant use of language and storytelling make this an extraordinary novel that will keep readers turning the pages as they follow the madcap adventures of these three memorable characters. Recommended.
—Alice
READ for a fascinating look at Australian history through the lens of some wonderful characters.
PASS if you wrote your dissertation on Australian history, and don't care about meeting wonderful characters.
Order your copy on our website.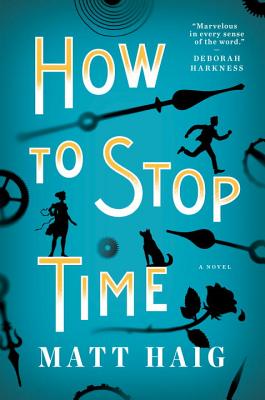 What would you do if you aged really slowly and lived for hundreds of years? It would cause lots of problems for sure. People would wonder why your looks didn't seem to change, and some mad scientists might want to confine or dissect you to learn more. Enter Henrich, head of the Albatross Society, who says it is imperative to change identity and location every eight years. Henrich provides funds for these transitions and in exchange expects some help when an Albatross goes rogue.
Tom fell in love with Rose many, many years ago and thinks that their daughter is alive somewhere. Henrich claims to be looking for her, but is he? Matt Haig presents an interesting premise, with chapters in current time alternating with Tom's past that includes working with Shakespeare at the Globe Theatre and playing jazz piano in 1930's Paris.
—Cynthia
READ for an engaging story that's equal parts romcom, historical fiction, and Benjamin Button.
PASS if you prefer your fiction to be strictly rooted in the real world.
Order your copy on our website.
The Break by Katherena Vermette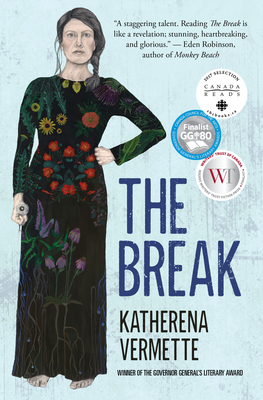 In the middle of a western Canadian winter, a young girl is assaulted in a snowy field. As her native American family gathers around to grieve and protect young Emily, and as the police try to find the people who attacked her, different voices tell the story of a community that has struggled to adjust to changes in its culture over the past several decades. We are introduced to great-grandmother, grandmother, mothers, aunts, cousins—women who have attempted to assimilate to the non-native urban lifestyle of the towns while shouldering almost total responsibility for caring for children and extended families while fathers, husbands, brothers are largely absent, many of them "at home" in the bush. The writing is intensely lyrical, evoking the cold of winter, the suffering and addictions of the women, and the pull of two different cultures. There is the element of the whodunit, but we find out early on who assaulted Emily, and the story is mostly about figuring out why. Recommended.
—Alice
READ for a powerful family saga that will break your heart and remind you of the power of literature.
PASS if you're looking for a breezier read.
Order your copy on our website.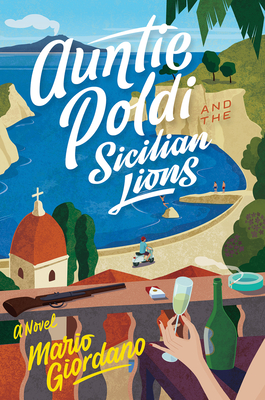 Meet Poldi, a 50-year old German widow who has moved to Sicily to drink herself to death. But fate intervenes, and when Poldi's handyman turns up dead, she has a mystery to solve. In what appears to be the first book in a series about this unlikely but likeable amateur sleuth, Poldi's nephew, a would-be novelist, narrates the details of the case as described to him by his hard drinking sexy aunt. It's a delightful romp, with Poldi enlisting her relatives and neighbors in her attempt to solve the mystery before the handsome Inspector Montana (with whom she is having an on-again-off-again fling) can find the murderer. With quirky characters and redolent with Sicilian flavors, this is an entertaining novel that's much more than a simple mystery story. Translated from the Italian. Recommended.
—Alice
READ because this is a charming, madcap mystery that everyone will want to get their hands on.
PASS if you'll just drive yourself crazy waiting for the sequel.
Order your copy on our website.
Adult Nonfiction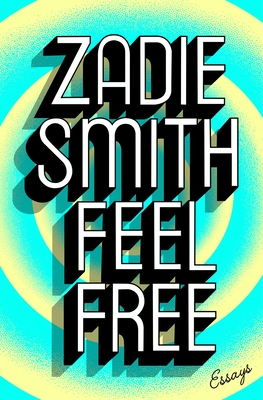 In this wide-ranging and thoughtful book of essays, Zadie Smith tackles subjects as diverse as Brexit, David Bowie's dance moves, and recent Oscar-winner for Best Original Screenplay Get Out. She's an enthusiastic critic of popular and high culture alike, writing with a brio and acuity that belie her occasional "aw shucks, I'm just a novelist" asides. The title of the collection nods to the author's own journey towards a feeling of freedom—within her career, her background, her place in the broader cultural tapestry. It also serves as an invitation to the reader: Come on in. It's a pleasure to spend some time in Smith's mind.
—Noah
READ to discover that one of today's most celebrated novelists is also a wonderful writer of nonfiction.
PASS if you find cultural criticism a bit dull or dense.
Order your copy on our website.