Book Bites: Fresh Fiction Featured
Submitted by Blue Willow Dig... on Fri, 07/27/2018 - 3:54pm
It's been a wonderful summer for the novel. From quiet family dramas to sweeping literary epics, from chilling mysteries to breezy summer loves, we've barely been able to keep up with the glut of great reads sailing through the shop. This week, we're shining a light on a particularly wonderful batch of books. The Incendiaries, R.O. Kwon's debut tale of finding (and losing) love and faith won the approval of booksellers across the country—it's the number one pick on the August Indie Next List. Or settle in with a good mystery: We've got a modern choice in Ghosted by Rosie Walsh, or an old-school, hardboiled throwback to Philip Marlowe by the incredible Lawrence Osborne. Want to meet some well-drawn characters? Ingrid Rojas Contreras and Louis de Bernières will pull you into the lives of their cast and tug on your heartstrings in the best of ways. Follow the heavier stuff up with the delightfully frothy The Shortest Way Home, and you'll move through the day with a smile on your face. Dig in, friends.
---
Adult Fiction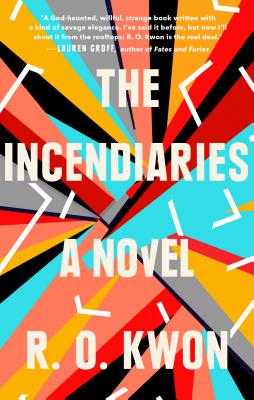 College years can be an unsettling time, a time of questioning and self discovery, and if one arrives with emotional baggage, things can go from unsettling to bad. The setting of this novel is an ivy league-ish university in upstate New York. Will Kendall transfers from a Bible college for his sophomore year and meets Phoebe Lin, a wealthy classmate who was born in Seoul and immigrated to the U.S. The two fall in love, but Phoebe, who is trying to deal with the fact that her reckless driving caused her mother's death, gradually drifts into a group of young people who have come under the influence of John Leal, a half-Korean former student at the university who claims to have been captured and tortured by North Koreans when he was on a religious mission. The novel is presented in three alternating voices—Will's, Phoebe's, and John's—but it's really Will's story as he tries to understand what is happening in his relationship with Phoebe as her involvement in John's group, Jejah, leads to subversive activity and even violence. Well-written and well-structured.
—Alice
READ this buzzed-over debut because this is the book that everyone will be talking about this summer.
PASS if you'd rather miss a stunning novel and stay out of the loop.
Order your copy on our website.
Ghosted by Rosie Walsh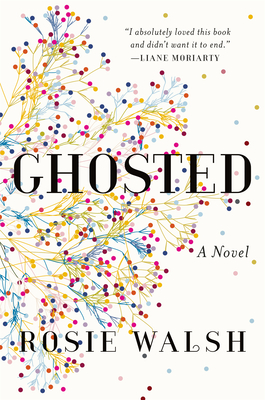 Sarah is visiting her parents in England when she meets Eddie. They have an instant connection and after just a few days agree that they need to be together. But after they part, Eddie goes silent and won't return calls, texts or emails. Sarah has been ghosted. Of course the agonizing—and a bit of stalking—begins. What did she do to turn him away? Is he hurt or incapacitated? Why won't he even respond?
There was an accident involving her sister, and that's why Sarah fled to California nineteen years ago and why she returns on the anniversary each year. But what exactly happened? Author Rosie Walsh, making her American debut, keeps the reader wondering what went on that fateful day and why Eddie can't or won't reply. The twist at the end makes it all clear!
—Cynthia
READ this twisty, romantic thriller if you're into Liane Moriarty or Jojo Moyes.
PASS if you're into, we don't know, bad books?
Order your copy on our website.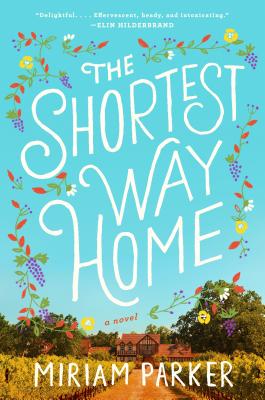 Hannah is about to graduate from business school and she's taking her MBA to New York where she and her boyfriend will begin a new phase of their lives together. Before they leave, they spend a romantic weekend at a winery in Napa Valley and Hannah feels compelled to take a summer marketing job helping the winery reach its potential. Her boyfriend feels like she's betraying their future, and Hannah's not sure why she's staying. Will she find what she really wants? Full of engaging characters and a pitch perfect ending, this is a delightful read!
—Cathy
READ for the sunny Nancy Meyers / Elin Hildebrand / Mamma Mia! vibes.
PASS if you don't trust yourself not to immediately move to Napa after reading.
Order your copy on our website.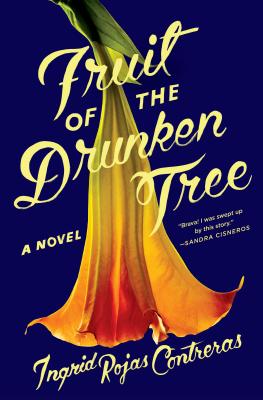 Chula Santiago, seven, and her sister Cassandra, nine, live with their parents in an upper-class neighborhood in Bogota, Colombia. Their father is often away working for an oil company, and so the other three family members are mostly left to their own devices. When Petrona, a thirteen-year-old girl from the slums, comes to work for them, Chula is fascinated by her. Petrona is hardworking but is extremely private and seems to harbor many secrets. For good reason: her mother is a widow and suffers from asthma, her father is dead, her younger brother is missing and probably dead, and her sister Aurora, at the age of nine, has had to take over many of the housekeeping and feeding chores for the family now that Petrona has gone to work. And then there's the young man, Gorrion, who thrills Petrona in spite of the fact that he may be in with a really bad crowd.
As political assassinations and tensions increase in Bogota, tensions in the Santiago household increase as well. Where is Papa? Will he be coming home soon to help them deal with so many frightening problems? Told in alternating chapters by the narrators Chula and Petrona, the novel spins a harrowing tale of two young girls who are forced to face adult issues way, way before they should, with sometimes heartbreaking but sometimes inspiring results.
—Cynthia
READ this semi-autobiographical novel of family, love, loss, and war for the engrossing story, timely themes, and beautiful prose.
PASS if you were looking for a manual on how to ferment all the fallen fruit in your backyard.
Order your copy on our website.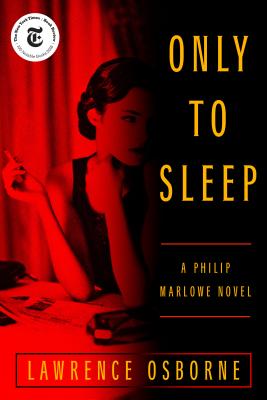 A proven expert on writing suspense and psychological tension, Osborne steps into the shoes of Raymond Chandler and Philip Marlowe in this modern noir thriller. Marlowe is 72 years old, retired, and hasn't worked a case in ten years when he is approached by an insurance company to investigate a case of possible insurance fraud. He limps off to Mexico with his cane where he confronts an alleged widow and figures out at least some of the details of a variety of crimes. But the plot lines are not the most important things here; rather it's the portrait of the hard-boiled but soft-hearted PI, who operates with his own particular code of ethics, that makes this a worthy tribute to Chandler's oeuvre.
—Alice
READ this book because... come on, this one sells itself.
PASS that old-fashioned cocktail shaker. This one goes well with a gimlet.
Order your copy on our website.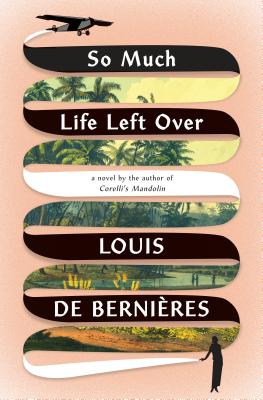 In short chapters written in the words of several alternating narrators, this novel is the story of Daniel Pitt, a French-British fighter pilot in World War I who faces the question: "If you have been embroiled in a war in which you confidently expected to die, what were you supposed to do with so much life unexpectedly left over?" Daniel marries and moves to Ceylon to run a tea plantation. His wife, Rose, insists that they move back to England, and his marriage begins to crack. Rose's sisters, Daniel's brother, and a cast of other related characters take turns writing about events in the following years before a second war rears its ugly head. De Bernieres writes with humor (one of his characters is named Oily Wragge) and heart-wrenching compassion, giving us characters who are memorable in their credibility. Highly recommended.
—Alice
READ because—no joke—this is one of those beautiful, heartbreaking books that stays with you forever.
PASS if you'd rather save the serious stuff for fall. (Scroll back up to Rosie Walsh and Miriam Parker for some perfect summer fun.)
Order your copy on our website.