Book Bites: Fairies, Brontës, and Bearskins—Oh, My!
Submitted by Blue Willow Dig... on Mon, 07/02/2018 - 9:48am
We know it's still summer, but if our pile of recently-read books is anything to go by, we're already thinking about back-to-school. A pair of recent picture books tackle that topic with humor and charm, while a new YA thriller takes the creepy boarding school premise to chilling heights. School stories aren't your speed? Try some books about family—both the kind that you want to welcome into your arms, like the Indian immigrants of A Place for Us, and the kind that you would give anything to escape, like the reality-TV-star zealots of The Book of Essie. Or, escape to the Appalachians with Rice Moore in the dazzling new thriller Bearskin—just what is he running from, anyway? If you're in the mood for something light and sweet, indulge in the latest literary mish-mash from YA authors Cynthia Hand, Brodi Ashton, and Jodi Meadows. The point is: Read. Read! Whatever your mood, we'll help you find something you'll like.
---
Ages 3-6
Geraldine by Elizabeth Lilly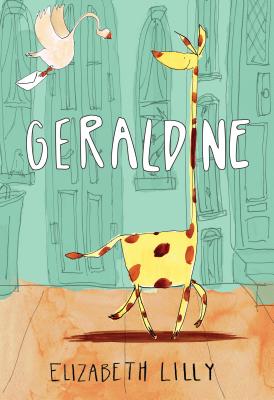 Many children know what it's like to move to a new school, and in this delightful picture book, Geraldine the Giraffe and her family leave Giraffe City for a new town. She is by turns distraught and alone, but gradually learns to make friends. A great book to use in classrooms or homes to remind us to welcome the newcomer.
—Cathy
READ this one out loud to get ready for back-to-school season.
PASS if it's just too early to even think about school.
Order your copy on our website.
Ages 4-8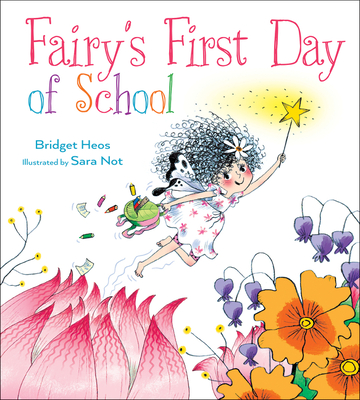 Have you ever wondered what fairies do when they head off to school? Wonder no longer! This charming book details everything from transportation to lunch. Such fun!
—Cathy
READ because come on, we know you've wondered what goes down at fairy school.
PASS if you've already graduated with your degree in pixie dust.
Order your copy on our website.
Ages 13-17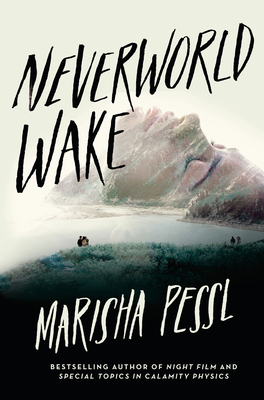 One year ago, Beatrice and her five friends were the top students at their boarding school. Then Bee's boyfriend, Jim, died mysteriously, an event that left their group reeling and sent Bee into a year of depression and isolation. Bee decides that it's time to finally find out what happened that night and goes to see her friends, but after a night of drinking, the five friends crash into an oncoming semi. They wake in the driveway, greeted by a man with a sinister message: they were all killed on impact and are now trapped in the neverworld, a place between life and death. They will be forced to live the same day over and over until they make a unanimous vote to designate a single survivor. As details about Jim's death begin to surface and their time in the neverworld begins to run out, will they ever reach a consensus and be able to move on?
—Madeline
READ to give yourself some good old-fashioned heeby-jeebies.
PASS along your thoughts on this one—we can't wait to hear what you think about the ending!
Order your copy on our website.
My Plain Jane by Cynthia Hand, Brodi Ashton, and Jodi Meadows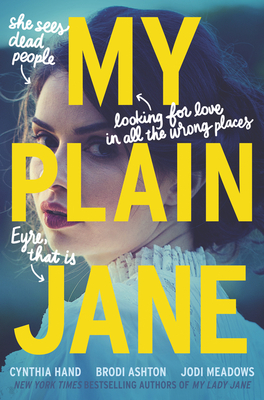 Fans of My Lady Jane will rejoice at another addition to this witty, hilarious series. You may know the story of Jane Eyre, but this version includes ghosts, a royal order intent on managing them, and aspiring author Charlotte Bronte herself as a character. A fun, lighthearted parody of a well-known classic.
—Madeline
READ for some frothy, witty fun to counterbalance that last book.
PASS if you believe that books should be dull and disagreeable.
Order your copy on our website.
Adult Fiction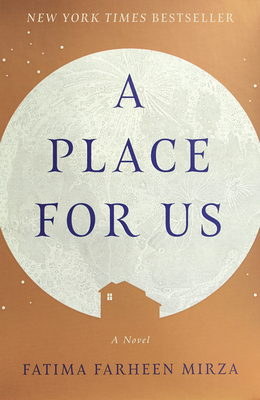 A Sikh Indian family living in the US is celebrating the wedding of their eldest daughter. As they tell their story, each family member feels the ache of being different, the loneliness of being far from their roots, and the overlying need to conform. Layla, the matriarch, wants the best for her daughters and for her estranged son, Avar, but he is not willing to be the star in their sky.
—Valerie
READ this book because Sarah Jessica Parker said so. (She even published it.)
PASS idle hours gazing at the gorgeous cover.
Order your copy on our website.
Bearskin by James A. McLaughlin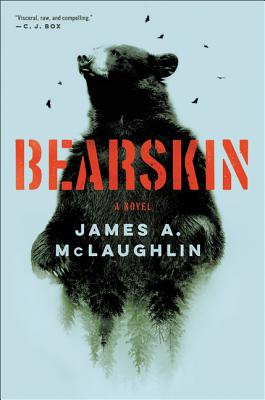 Rice Moore has taken a job as the caretaker of a nature preserve in the Appalachian Mountains. He leads a solitary existence, and by all appearances, is trying to be left alone, possibly due to bad guys looking for him. On one of his forays into the preserve, Moore finds a bear carcass that has been skinned and de-pawed. Other carcasses are found, and Moore becomes obsessed with finding out who is doing this dirty work.
In the process of his investigation, Rice encounters bikers, rednecks, and many good ol' country boys, many of whom think the protected land is theirs for the hunting. Getting beat up becomes a regular occurrence as he does his not-so-subtle sleuthing. He also has flashbacks of his time in Arizona with Mexican drug runners and cartel members. Just what went on there, and who might be after him?
Author McLaughlin writes beautifully and descriptively of Rice Moore's connection with the land, his haunting memories of the past, and his transformation as he connects with the nature around him—aided only once by hallucinogenic mushrooms.
—Cynthia
READ this singular debut to discover why James A. McLaughlin might be publishing's next big thing.
PASS if you prefer your Appalachian stories to be all sweet, homespun, and banjo-y.
Order your copy on our website.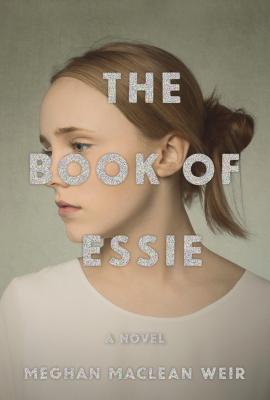 Esther Anne is the youngest in a religious family who lives their lives on reality TV. The novel opens with Essie's revelation on her seventeenth birthday that she is pregnant. Cue her overbearing mother who plans a quickie wedding which Essie also "plans." The family has deep secrets which will surely bring them down. Essie enlists the help of Liberty Bell, an interviewer for the family who has secrets of her own, to find a way out of this mess of a family.
—Valerie
READ this indie favorite because it offers both a gripping story and timely social commentary.
PASS it along to your book club—lots to discuss in this one.
Order your copy on our website.