Book Bites: Death, Dystopia, Old Hollywood, and Grandma's Purse
Submitted by Blue Willow Dig... on Fri, 01/19/2018 - 4:35pm
Well, Houston, we had another turn of bizarre weather this week. With the ice keeping many of us home, it was a cozy time to fall into books — and we've got the reviews to prove it.
Nothing's better than really good fiction, and this week, we've got a great list of novels to recommend. From a fulfilling tale that follows four siblings who know the dates upon which they'll die (The Immortalists) to a fictionalization of the friendship between old Hollywood star Mary Pickford and renowned female screenwriter Frances Marion (The Girls in the Picture), each pick promises unique delights.
---
Ages 3-5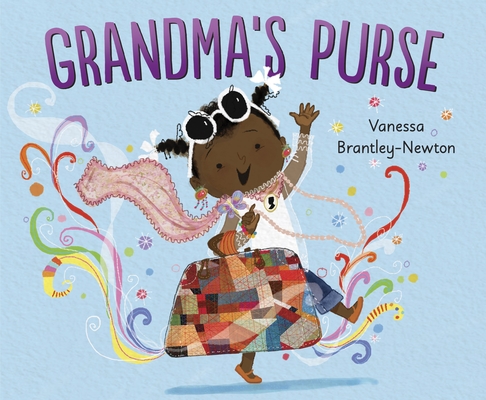 When Grandma Mimi comes to visit, it's always fun to look in her purse. Each item has a memory or a purpose and the little girl loves to look at all of them. At the bottom of the purse is a gift that readers hope will lead to another story about this adorable little girl and her Grandma Mimi!
—Cathy
READ, because who doesn't have fond memories of rifling through Grandma's things?
PASS if you're a two-year-old with jam hands.
Order your copy on our website.
Ages 8-12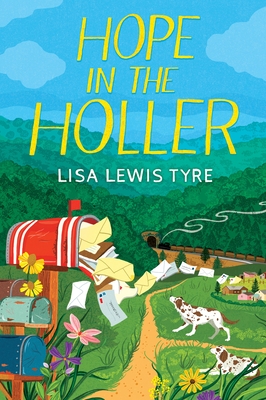 When Wavie's mother dies from cancer, she leaves her twelve-year-old daughter a list of instructions which includes being brave, making a good life for herself, and remembering that her mother loved her dearly. Before she knows it, unheard-of Aunt Samantha Rose appears to whisk her back to their old family home in Conley Holler in the Appalachians where the squalor is overwhelming, and it's quickly apparent that she's only interested in Wavie's social security check, not her welfare. But smart and compassionate Wavie is soon befriended by neighbors in the Holler who help her learn her past and find the life her mother wanted for her. Strong writing, memorable characters, and a compelling storyline from the author of Last in a Long Line of Rebels.
—Jennifer
READ if you're looking for a compelling Bildungsroman in the heart of Appalachia.
PASS if you don't enjoy poignant books with memorable characters.
Order your copy on our website.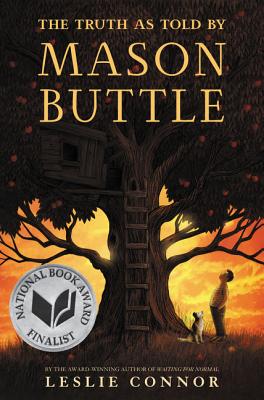 Mason Buttle is the biggest, sweatiest kid in his grade and struggles to read and write. But those are the least of his troubles, compared to his struggle to overcome the death of his friend Benny in the Buttle family orchard. When his new friend Calvin disappears, Mason is under more suspicion. His struggle to find Calvin and heal the rifts in his heart and his community will capture readers' hearts. I love Mason Buttle—the voice Leslie Connor gave him, his dear sweet heart, and his courage to revisit the loss of a friend. Like Out of My Mind, Mason's story reminds us to see those who don't easily fit in, and to love and support them whenever possible. A lovely novel for grades 4 and up.
—Cathy
READ, because you need to meet Mason Buttle.
PASS if lovely, heart-capturing novels just aren't your thing.
Order your copy on our website.
Adult Fiction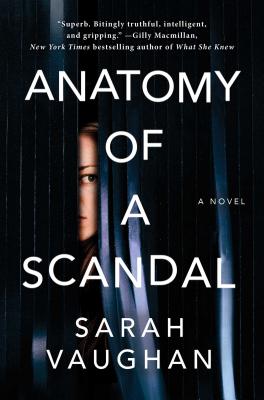 Both a gripping courtroom drama and a deep psychological character study. Rising star in the British government James Whitehouse is accused of rape by a colleague. Kate Woodcroft is assigned to prosecute. There is something behind her ferocity which we learn as we find out that James has a dark past. Revenge, class envy, and intrigue go hand in hand here.
—Valerie
READ for a gripping drama that you won't soon forget.
PASS if you've experienced enough drama to last a lifetime, thanks.
Order your copy on our website.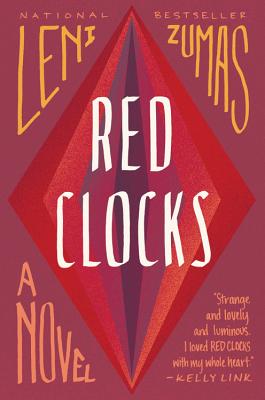 In a not-inconceivable near future in which abortion, in vitro fertilization and single parent adoption are illegal, five very different women confront issues associated with their expected roles in contemporary society: Susan chose marriage and raising a family over practicing law; Ro, an unmarried 40-something English teacher, wants to have a child; Gin is a folk-healer who lives in the woods; Mattie is a high school student who becomes pregnant; Eivor is a 19th century Arctic explorer about whom Ro is trying to write a biography. The women are all (well, not the long-dead Arctic explorer) drawn together around a court case in which Gin is accused of giving the high school principal's wife an herbal concoction that caused her to have an accident. The women characters are nicely drawn and their stories are all very compelling. In contrast, the male characters tend to fit stereotyped molds (the jock, the abuser, the unhelpful father, etc.), but this novel isn't about them—except for the unspoken understanding that it must have been the men who came up with the new restrictive laws. It's a good read, and there would be lots to discuss if it were a book club selection.
—Alice
READ for a compelling tale following five unique women in a not-so-inconceivable, dystopian-esque future.
PASS if you need to finish The Handmaid's Tale before you take on a new book about restrictive laws against women.
Order your copy on our website.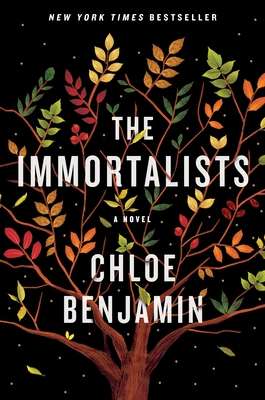 As kids, the four Gold children go to a fortune teller and learn the dates of their deaths. What would you do if you knew when you were going to die? Each sibling strives to live with intention—except when messy lives get in the way. Follow Simon to San Francisco in the early '80s as the AIDS epidemic begins. Klara becomes a magician; Daniel a doctor; Varya lives the longest (with the most regrets) in a wonderful human/animal story at the end. This will make a great book club discussion as you follow each path to fulfillment.
— Valerie
READ for a fulfilling story with a thought-provoking premise.
PASS if even contemplating knowing the date of your death is not up your alley.
Order your copy on our website.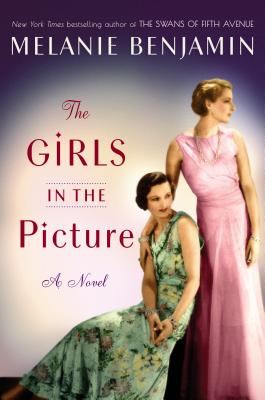 Wow, Mary Pickford's mother was the stage mom to beat them all! When Gladys Smith's father died, she was eight. Having no source of income, her mother decided that Gladys would be an actress, and at some point her name was changed. Not only was it Mary's job to support mom, she had to make enough money to support her younger brother and sister—even when they were deadbeat adults!

Melanie Benjamin (The Swans of Fifth Avenue and The Aviator's Wife), once again takes actual, famous people and writes a compelling novel of their lives. Frances Marion (also a changed name) is on her second bad marriage when her husband gets transferred to Los Angeles from San Francisco in 1914. She lucks into a job working for America's sweetheart, Mary Pickford, and instantly loves everything about the movie business. Over the course of many decades and a few more husbands, the women forge a lasting friendship during the amazing rise of movies, from silent films to talkies. Marion eventually becomes a highly respected screenwriter, winning two Academy Awards, and Mary, along with husband Douglas Fairbanks and Charlie Chaplin, forms her own studio, United Artists. And of course, Benjamin recounts opulent dinners at the famed home Pickfair and the crazy fan worship of the first big Hollywood couple way before Brangelina hit the scene.
— Cynthia
READ, because who doesn't want to dive into the glamorous lives of Mary Pickford and Frances Marion?
PASS if old Hollywood doesn't hold much interest for you.
Order your copy on our website.