Book Bites: Blue Willow Holiday Favorites
Submitted by Blue Willow Dig... on Fri, 12/08/2017 - 5:52pm
You know, it really doesn't get much better than the holidays. The comforting food, the warm drinks, the sight of hundreds of twinkling lights turning your neighborhood into a wonderland. And then there are the moments with family and friends that make the bittersweet nostalgia of another passing year… perfect.
Of course, sharing our favorite holiday books with our families underpins many of our most cherished memories. As Christmas and Hanukkah jingle ever nearer, we want to share those seasonal favorites with you, too—from beautifully-illustrated children's books to puzzles that encourage family time, from enchanting imaginings of traditional tales to the caustic holiday humor of David Sedaris—these books are our memories, and we hope a few of them come to hold a special place in your heart, too.
---
All Ages
Jigsaw Puzzles!
Some of my fondest childhood memories are doing jigsaw puzzles with my family. My mamma still does the same jigsaw puzzle every holiday season. It's Charlie Brown and the Peanuts gang all gathered around the saddest Christmas tree ever.
We only do them a few times a year now and that makes them even more special. Sometimes I've gotten into some very heartfelt conversations around the puzzle table. I know they would never happen anywhere else. We have a few competitive folks in our home that like to "finish" the puzzle long after certain older people have gone to bed to get their beauty rest. They call themselves "the finishers." I have been known to take a piece out at the beginning to ensure that I am the finisher every once in awhile. HA!
We just received another shipment of puzzles, right in time for your family gatherings. Pro Tip: You can do puzzles any time of the year! Come visit the shop and look up to the right—I'm sure you can find just the puzzle to suit you and your family!
Happy Holidays!
—Julia
PLAY for cherished family time and heartfelt conversations.
PASS if your puzzler is sore.
Swing by the store to pick your pattern.
Ages 2 & Up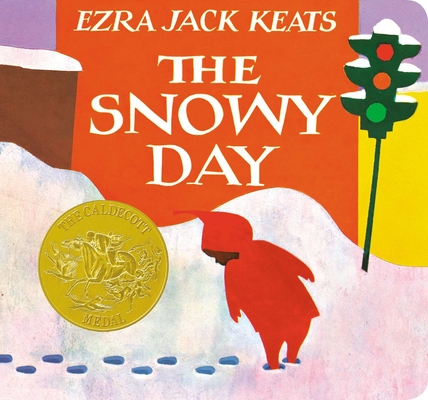 Published in 1962, The Snowy Day is a timeless story of a young boy who experiences the fun of playing in the snow. Caldecott winner Ezra Jack Keats was praised for having an African-American boy as his character at a time of escalating racial tensions, but the story has appeal for anyone and everyone. My daughters loved reading of Peter's adventures and all the ways he found to enjoy himself: "Crunch, crunch, crunch his feet sank into the snow." We had all the words memorized.
Being from a place that has very little snow, we can all enjoy the experience vicariously through Peter. And guess what stamps are on my Christmas cards this year? Yes, the commemorative ones honoring this delightful book!
—Cynthia
READ to enjoy a timeless tale of the magic of snow.
PASS if you missed Houston's snow last week and are therefore feeling Scrooge-y.
Order your copy on our website.
Ages 4-8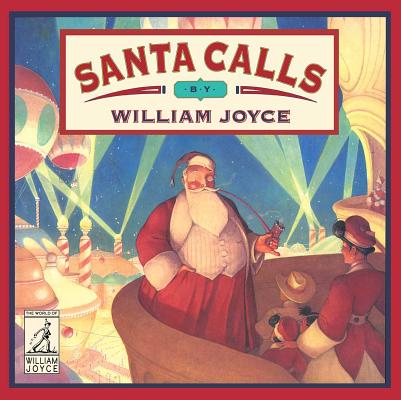 Three children—Art Atchinson Aimesworth, his sister Esther, and his friend, Spaulding—travel to the North Pole to meet Santa. While they are there, Santa enlists their help to defeat an army of evil elves. And along the way, Esther gets her wish—that Art will be her friend. A gorgeously illustrated Christmas story celebrating sibling friendship and a wonderful Santa. A family favorite read-aloud in our house!
—Cathy
READ to discover a heartwarming tale of family and adventure told alongside stunning illustrations.
PASS if the fact that this is multiple staffers' holiday favorite isn't convincing enough for you.
Order your copy on our website.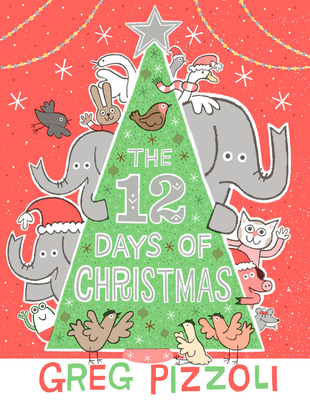 Author/illustrator Greg Pizzoli takes a new look at the traditional Christmas song. What starts out as an excellent gift-giving idea quickly dissolves into utter chaos, featuring elephants and a variety of other animals. Pizzoli finds the hilarious absurdity that accompanies this classic. Fun for all readers!
—Cathy
READ for a hearty laugh and new look at this holiday classic!
PASS if… well, we can't really think of a good reason to pass.
Order your copy on our website.
Read a Q&A with the author/illustrator on our blog.
This attractive wooden nativity set comes with a star that can be hung in various places in your home leading up to Christmas. The included book has readings and bible verses for the family to enjoy every night. It's a sweet addition to your advent season.
—Valerie
READ to begin a wonderful new advent tradition!
PASS if you already have a beloved nativity activity. (But even then, it's worth a look!)
Order your copy on our website.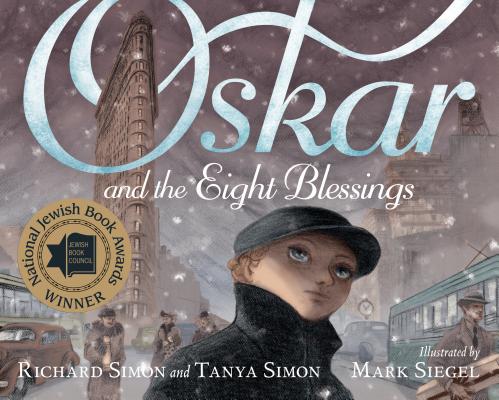 Having survived Kristallnacht, Oskar's parents put him on a ship bound for New York City, with a photo of his Aunt Esther, her address, and the memory of his father's last words, "Oskar, even in bad times, people can be good. You have to look for the blessings." Oskar arrives on the seventh day of Hanukkah, also Christmas Eve, and sets out to walk the hundred blocks from Battery Park to his aunt's home in uptown Manhattan. Tired, hungry, cold, and a long way from home, Oskar is introduced to the sights, sounds, and inhabitants of his new home. Along the way, he encounters random acts of kindness: the sharing of bread, a gift of the first Superman comic, a helping hand, reminding him of his father's words. Both historical events and the atmosphere of 1938 New York are illustrated in this beautifully rendered, graphic novel-inspired picture book. Stunning.
—Jennifer
READ for a beautiful Hanukkah story about family and blessings.
PASS? Why would you pass?
Order your copy on our website.
Ages 8-12
Top Elf by Caleb Huett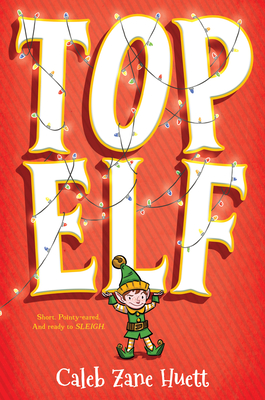 When Santa decides to hang up his suit, it's time for The Santa Trials, a televised competition to select his replacement. Everyone from elves to humans competes in challenges to design high tech sleighs or to consume tons of cookies on milk. Who's the winner? It's up to readers to find out in this fun middle grade story that celebrates the season of Christmas. For grades 3 and up.
—Cathy
READ for a fantastic new holiday story that has been delighting middle graders this season!
PASS... if you don't enjoy fun.
Order your copy on our website.
Ages 14 & Up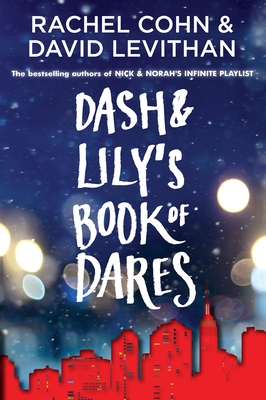 When Lily finds most of her family gone for the Christmas holidays, her brother decides she needs adventure and encourages her to leave a red note book full of challenges on her favorite bookstore shelf, waiting for the right guy to come along and find it. Dash finds it and passes it back, beginning a hilarious exchange of dares and crosstown trips. Cohn and Levithan (of Nick & Norah's Infinite Playlist) have crafted another gem of a novel. Highly recommended for grades 7 and up.
—Cathy
READ for a hilarious, holiday-themed story by a pair of talented friends.
PASS if gem-like novels just aren't your thing.
Order your copy on our website.
Adult Fiction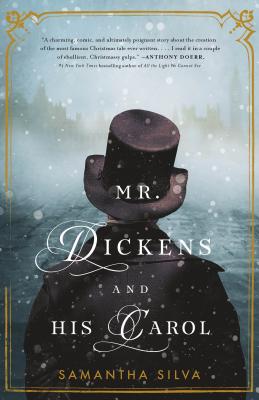 Just as Charles Dickens is enjoying literary fame and familial bliss with a sixth baby due, his publishers inform him that sales of his latest work, Martin Chuzzlewit, are declining as his debts are rising. With the holidays approaching, they suggest writing a Christmas story as the answer to his woes. Feeling exploited and abandoned by his family, friends, and public, Dickens retreats into himself and the streets and quarters of his past, all the while contemplating and observing the characters and conditions surrounding him. Brimming with nods to Dickens' life and literature, Samantha Silva transports readers to the dark, damp streets of London as he searches for inspiration in this enchanting imagining of the story behind A Christmas Carol.
—Jennifer
READ for an enchanting telling of how one of the most storied holiday tales was born.
PASS if you've never been much for Dickens.
Order your copy on our website.
Adult Nonfiction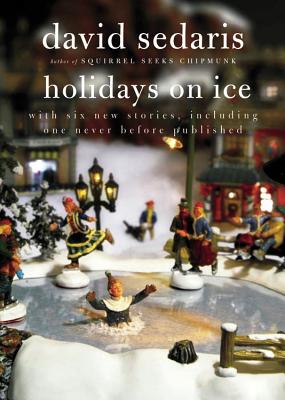 Think of this collection as an acerbic Charlie Brown Christmas for adults, with Sedaris taking an almost-unseemly delight in exposing the absurdity of our all-too-frequently-commercialized holiday rituals. The centerpiece of the book is "The Santaland Diaries," a memoir of Sedaris' experience working as a hired elf in the Christmas department of Macy's Herald Square that is an NPR favorite this time of year. Sedaris' humor isn't for everyone, but if you're up for something slightly dark and occasionally caustic, you can't do better.
This expanded edition features six essays not included in the original 1997 publication, and pulls other holidays like Halloween and Easter under Sedaris' lens. Do yourself a favor and listen to the audiobook—hearing the author's inflection and delivery elevates the essays from merely "funny" to frequently "hysterical."
—Noah
READ (or listen!) for a hysterical lampooning of our more commercial holiday absurdities.
PASS if you'd rather your holidays remained perfectly wholesome. (But where's the fun in that?)
Order the audiobook and support Blue Willow through our partner, Libro.fm.