Submitted by Blue Willow Dig... on Mon, 01/24/2022 - 1:20pm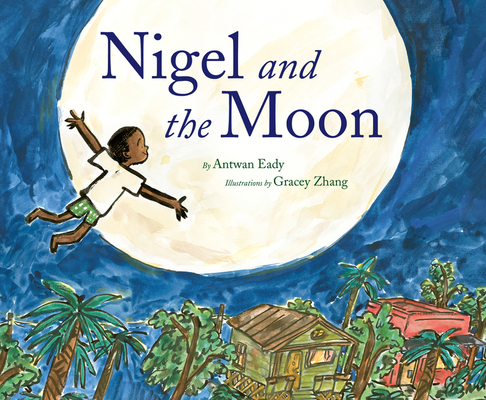 Every so often, we come across a picture book that we just know is going to be an instant classic. One recent example is the beautiful Nigel and the Moon, written by debut author Antwan Eady and illustrated by Gracey Zhang. It's a timeless and lovely depiction of a child's courage to dream, with poetic text and evocative ink, gouache, and watercolor illustrations. With its themes of self-acceptance and dreaming big, we know it will inspire young readers for many years to come.
We're so excited to welcome Antwan and Gracey to our virtual Bookworm Festival next Thursday, where they'll appear alongside Meg Wolitzer in a conversation moderated by Jarrett Pumphrey (The Old Truck). You can register for their session and peruse the rest of our Bookworm Festival programming from this page. In the meantime, check out our conversation with Antwan, Gracey, and editor Mabel Hsu below!