Young Jane Young (Compact Disc)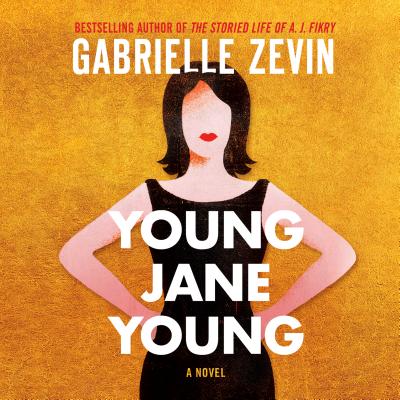 $34.99
Usually Ships in 1-5 Days
Staff Reviews
---
Aviva Grossman makes the mistake of having an affair with a congressman when she's young. This new novel from Gabrielle Zevin explores the process of reinventing herself. Zevin tells a story in five voices and she gets each voice exactly right. This is a book full of wit and heart with much to discuss and much to consider - perfect for book clubs!
— Cathy
Aviva Grossman, a capable, ambitious congressional intern, makes a mistake: She has an affair with her boss. When the news gets out, the congressman slips through the headlines unscathed, while Aviva's name is filleted – destroying her career before it can begin. To build a life, Aviva is forced to move away from home and recreate herself entirely. Told from the perspectives of five well-realized, provocative women, YOUNG JANE YOUNG is an entertaining, thoughtful story that will lace your blood with empathy and get you thinking about today's political and social climates. Why aren't more women elected to office? What's with the double standard of morality imposed on women? A thorough takedown of slut-shaming. Highly recommended.
— Mary Cate
September 2017 Indie Next List
---
"I've been waiting for a quirky, funny, thoughtful novel to follow in the footsteps of Where'd You Go, Bernadette, and behold: I have found it. I loved the vibrant female characters at the heart of this book. Told in four different voices, Young Jane Young is the story of Aviva Grossman, a young Congressional intern in South Florida who does the unthinkable: she sleeps with her boss. The book details the repercussions of that decision and examines the abuse of power that occurs in politics and in the day-to-day interactions between members of the opposite sex. Gabrielle Zevin has written something really smart and heartwarming, yet also incredibly timely."
— Annie Jones, The Bookshelf, Thomasville, GA
Description
---
Young Jane Young's heroine is Aviva Grossman, an ambitious Congressional intern in Florida who makes the life-changing mistake of having an affair with her boss-who is beloved, admired, successful, and very married-and blogging about it. When the affair comes to light, the Congressman doesn't take the fall, but Aviva does, and her life is over before it hardly begins. She becomes a late night talk show punchline; she is slut shamed and considered a blight on politics in general. How does one go on after this? In Aviva's case, she sees no way out but to change her name and move to a remote town in Maine. She tries to start over as a wedding planner, to be smarter about her life, and to raise her daughter to be strong and confident. But when, at the urging of others, she decides to run for public office herself, that long ago mistake trails her via the Internet like a scarlet A. For in our age, Google guarantees that the past is never, ever, truly past, that everything you've done will live on for everyone to know about for all eternity. And it's only a matter of time until Aviva's daughter, Ruby, finds out who her mother was, and is, and must decide whether she can still respect her.